Rotorua Weekly Markets
Our guide to the weekly markets in Rotorua and the Bay of Plenty
The Rotorua Farmers Market

The Rotorua Farmers Market is held every Sunday from 9.00am until 1.00pm in the centre of Rotorua at Te Manawa (the intersection of Hinemoa and Tutanekai Streets). The small market features stallholders showcasing local produce and foods like jams, flowers, cheese, chocolate and artisan breads.

Local musicians play every week and help create the family friendly atmosphere which also has a small play area for kids. The Rotorua Farmers Market has a zero waste policy so all wrapping and containers are made from biodegradable materials which can be composted or recycled. The market encourages customers to bring their own reusable bags and containers whenever they can.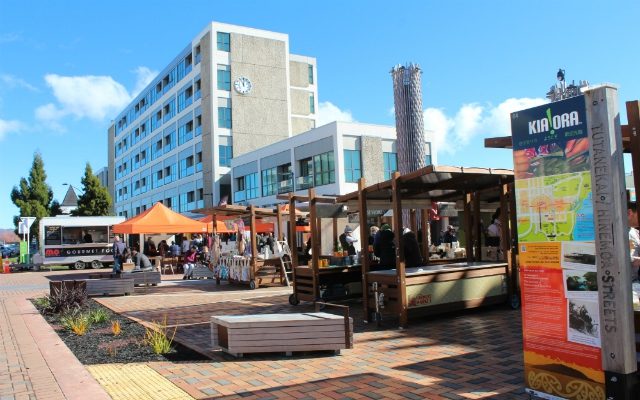 Soundshell Market
This is actually held every two weeks on a Sunday but does warrant inclusion on our list. The market is set out on the Lakefront, commanding beautiful views of Lake Rotorua. The market has been going for over two decades and is free to enter. Stalls sell a wide variety of items from handcrafted articles, clothing and collectable items through to small furniture and crystalware - a real mixture!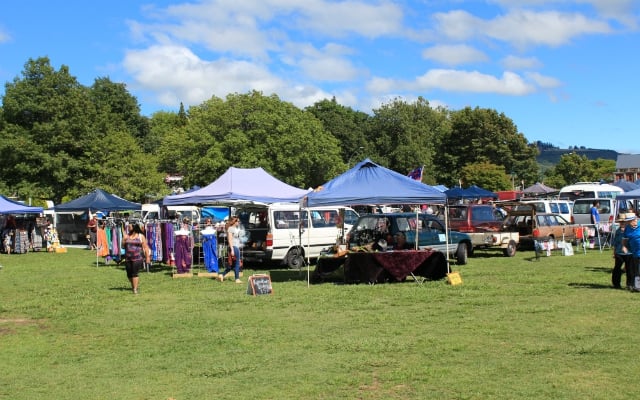 Rotorua Night Market
Located in the Village Green, opposite Lake Rotorua, enjoy a great takeaway at the Rotorua Night Market which is held every Thursday from 5.00pm - 9.00pm. The best food can be found on the street from a number of local restaurants and suppliers showcasing their cuisine. Try the foot long hotdogs or one of the Indian currys on offer.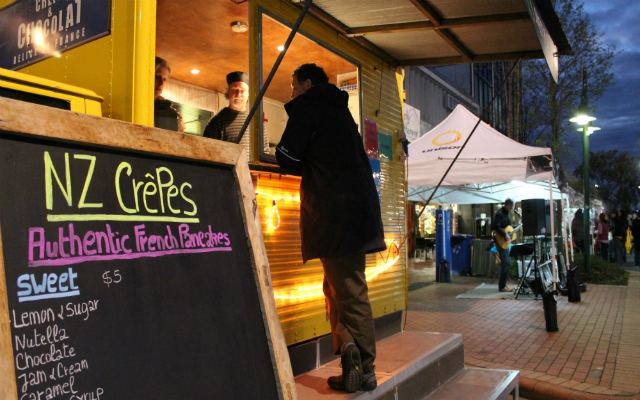 Rotary Market
Held every Saturday morning from 7.00am until 1.30pm, the Rotary Market draws the crowds with some 3000 attending if the sun is out! Situated in Kuirau Park on the corner of Ranolf Street and Lake Road, there are some 40 to 50 stalls selling fresh local produce, clothing, souvenirs and a whole lot more. The market is run by volunteers from the Rotorua North Rotary Club with proceeds from the stalls going to local charities and community projects.
Mount Maunganui Mainstreet Farmers Market
Drive for about an hour to reach one of the best beaches in New Zealand. Along with the gorgeous beach and stunning views, the Mount Maunganui Farmers Market is a lovely addition to your visit to the area. The weekly Farmers' Market is held every Sunday starting at 9.00am until 1.00pm. The rules are simple - all fare on offer is either homegrown or homemade. It's the perfect way to start your day at the beach.
Tauranga Farmers' Market
A hour's drive from Rotorua, on 31 Fifth Avenue in Tauranga, this weekly farmers' market kicks off every Saturday morning at 7.45am, closing at midday. Approximately 50 stalls present locally grown produce from around the region. Visitors can expect plenty of seasonal vegetables, fruits, fresh fish and meats, hand crafted food and the aroma of freshly cooked bread.