Regional Info
Situated centrally in New Zealand's North Island, less than three hours drive south of Auckland, Rotorua is defined by its extraordinary steaming geysers, bubbling mud pools and ledges of colourful silica. Sitting beside the eponymous lake, in the shadow of the Rotorua Caldera (volcano), the city enjoys mountain vistas, colourful mineral pools and almost fairytale-like forests, glades and valleys.
Geothermal Activity
Coming to Rotorua is like visiting a geological wonderland, and is as close to ancient nature as is possible to get in New Zealand. Visitors can enjoy a wealth of geothermal attractions to get up close to bubbling mud pools, geysers and crater lakes. Attractions include Te Puia, Wai-O-Tapu, Waimangu Volcanic Valley and Orakei Korako. Read our 'Top 5 Geothermal Attractions' article to learn more.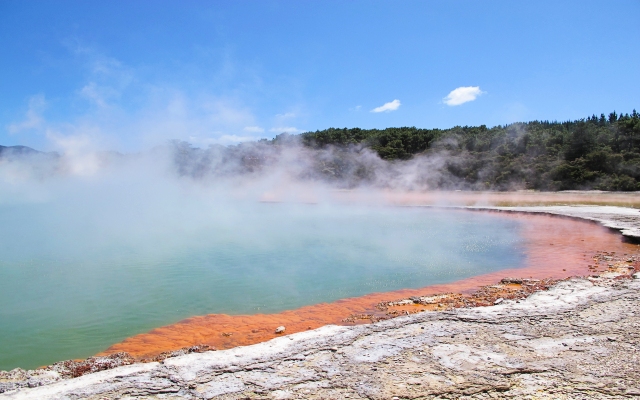 Adventure Activities
But it's not just the amazing landscape that brings visitors flocking here. Adventure activities are big business, on a par with Queenstown. Rotorua conjures up adventure thrills and attractions of every kind. White water rafting, canyoning and even 'zorbing' (being pushed down a hill in an inflatable ball...!), there's a wealth of things to do here.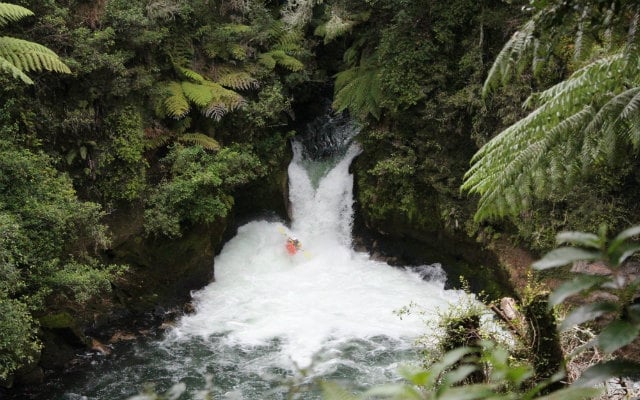 Spa Capital
If you prefer your adrenaline levels to stay nice and manageable, though, you'll find that Rotorua is also a great place to relax. Taking advantage of the geothermal activity, naturally, the city is big on spas, so you won't have any trouble fiding one of the many mineral pools and wellness centres dotted about the city. The most popular spa is the Polynesian Spa with 26 hot pools overlooking Lake Rotorua.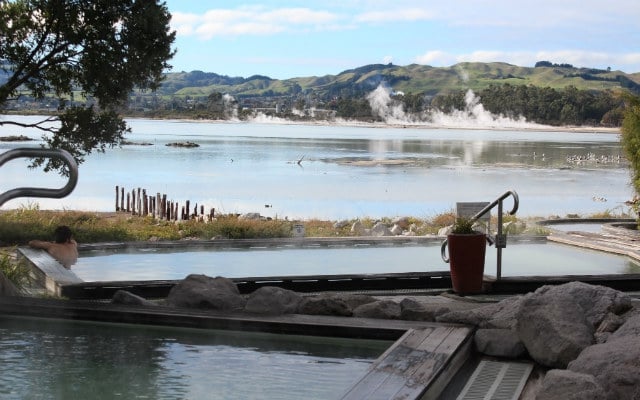 Lakes and Forest
Rotorua is surrounded by beautiful lakes which offer plenty of fishing, walking trails and water based activities. The city itself is nestled next to Lake Rotorua where most of the main water based activities are operated from. A few minutes drive from the city sits the giant Californian redwoods of Whakarewarewa Forest. The forest is a popular spot for walkers and mountain bikers who take advantage of some of the best trails in the country.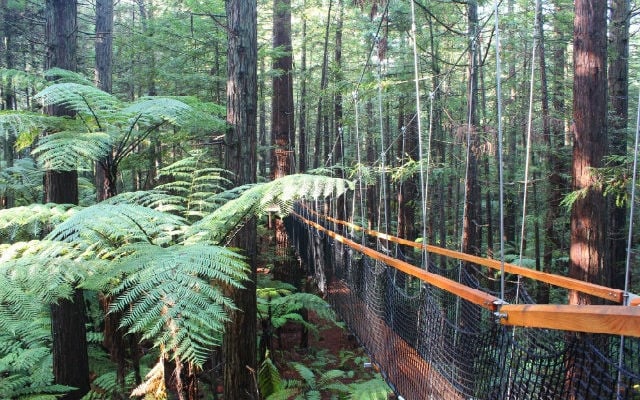 Maori Culture
Another big draw for visitors, is Rotorua's rich, Maori heritage. Maori culture is integral to the region, with over 35 maraes, cultural attractions, and live Maori shows. The city's museums and historical recreations are some of the most authentic in the country. Take in a lively Maori show, eat a traditional Maori meal, and marvel at the stories you will hear, that have been passed down through generations of Maori families.
Read more about the city in our Rotorua City Centre Guide.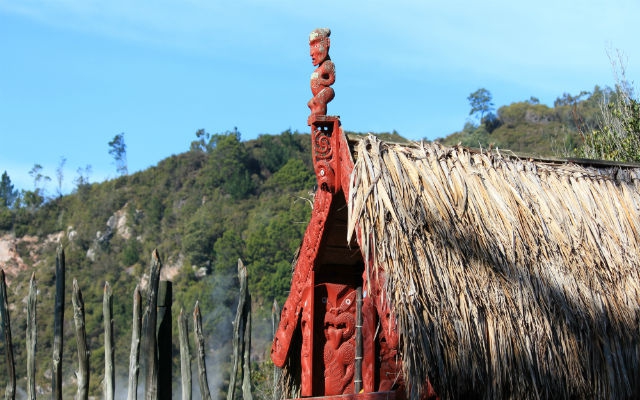 Nearby Points of Interest
Bay of Plenty
A short distance from Rotorua, is the stunning Bay of Plenty and 100 miles of golden beaches. You'll find a wealth of soft, sandy beaches, azure ocean, and a very warm climate. It's one of the most popular places in New Zealand for water activity enthusiasts. From Whakatane in the east, to Waihi Beach 100 miles to the northwest, there are plenty of places to visit along this beautiful coastline. You'll also discover why Captain Cook gave the area its name - 'the Bay of Plenty'. With delicious seafood, fruit and vegetables, the restaurants of the Bay of Plenty guarantee to send your belly home, full and content. Read more in our Bay of Plenty Guide.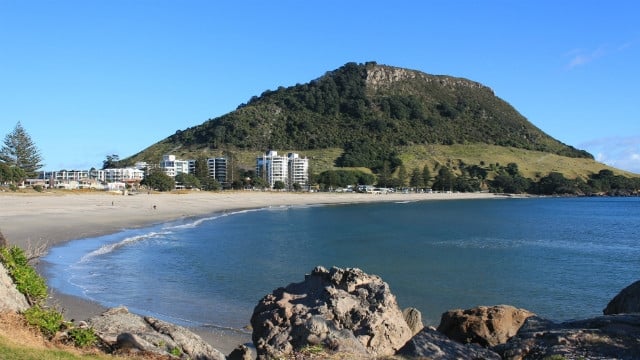 Lake Taupo
A 60 minute drive brings you to Taupo and New Zealand's largest freshwater lake and perhaps the country's most popular inland water resort. Water-skiing, kayaking, fishing, sailing...there's not much you can't do here. Families, in particular, will love Lake Taupo. Try some trout fishing, or a cruise across the lake.

Adventure games and sports in the many forest glades, will satisfy the whole family. Just northeast of Taupo, you'll find Huka Falls, the most popular natural tourist attraction in New Zealand. Here, you'll find crystal blue waters, and a roaring waterfall that spews nearly a quarter of a million gallons of water a second, over the clifftop.


Tongariro National Park
The 'old man' of New Zealand's national parks, Tongariro National Park is where much of the Lord Of The Rings film trilogy was filmed. Rich, forest canopies and wild, snow-covered mountains await you here, so it's popular with skiers and trampers, all year round. In just one day, you can wander from a gentle, rolling meadow, to the top of an ice-splattered peak. No wonder, then, that the Maori have always considered this a sacred place. Ancient village remains and holy sites abound here, and the mountains of Ruapehu, Ngauruhoe and Tongariro stand like guardians over their domain.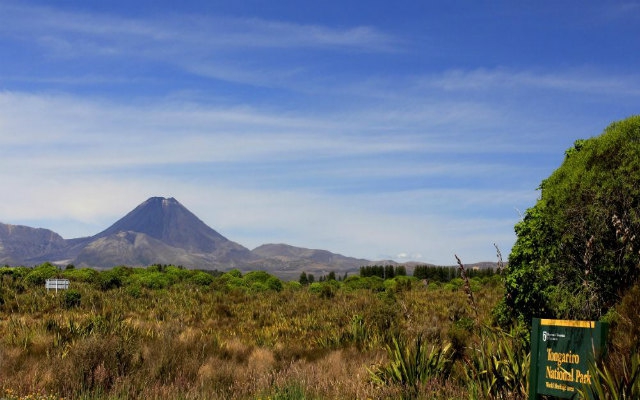 More Info:
Check our 'Things To Do' section to see details of the activites on offer in Rotorua.
Check our 'Rotorua Travel Articles' for inspiration and recommendations on what to do and see in the region.
Our Rotorua Mini Guides includes are top recommendations on what to see and do, along with dining tips.