A family day out in Rotorua's Paradise Valley
Family Fun
Our visit to the family themed wildlife park in Rotorua, New Zealand.
For a great family day out in Rotorua, a trip to Paradise Valley Springs gets our vote. We recently visited the attraction (October 2019) and can vouch of this beautifully presented wildlife attraction. It's located about 20 minutes drive from the centre of Rotorua along Paradise Valley Road, off State Highway 5.

The top drawcard is the African Lions which you can get pretty close to as they relax in the secure enclosure. The afternoon feeding show at 2.30pm and the best time to see the lions active, and also learn more about the pride.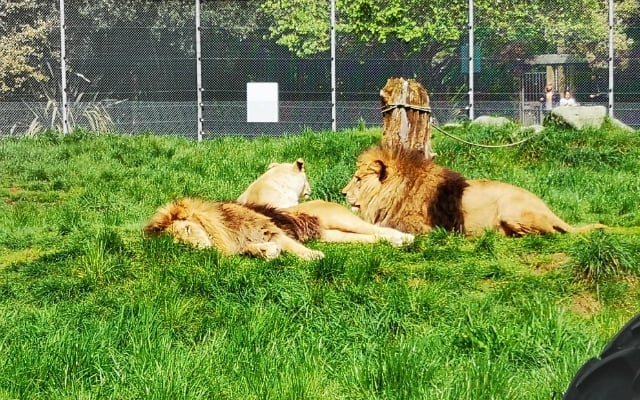 From the visitor centre, which includes a gift shop and cafe, a well laid out track loops around the park and past a decent range of wildlife - more than you might imagine. It will take between an hour and 90 minutes depending how long you take observing the animals and points of interest along the way.

First up is the aviary, where you will see the Kea, New Zealand's infamous parrot, kakariki and kereru birds and the friendly tui. It's then onto the walk which will allow you to get up close to wild animals including goats, deers, tahr and wallabies, alpacas, emus and sheep which can all be hand fed throughout the day.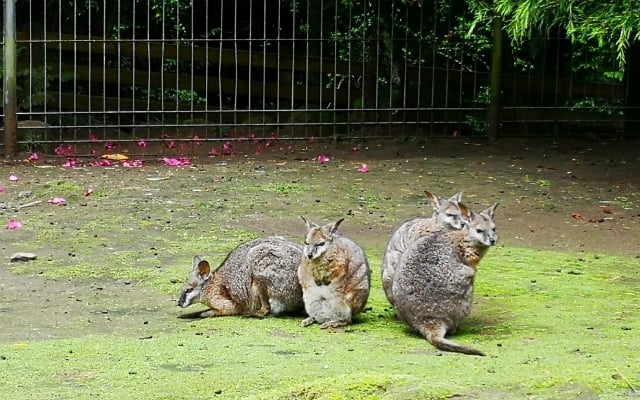 If you purchase food at the visitor centre, you will be able to feed the rainbow and brown trout that reside in the various pools dotted alongside the track. There are also opportunities to feed the wild trout in the natural stream and get a close up view from the window in the underwater cave. Large native long-finned eels are also present in their ponds.

About halfway along the track and just back from the trout pools, make sure to sample the water from the freshwater spring where you can drink straight from the source. Further along and in a secluded area of the park, a short elevated treetops walk positions you in the canopy of the trees with information panels filling in the details of what you are looking at.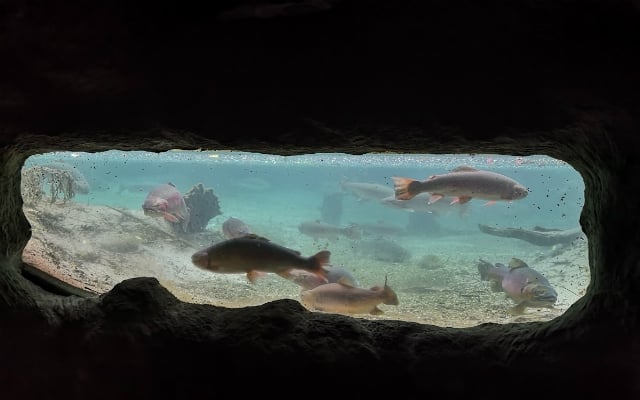 Back at the visitor centre, you can either stop for a bite to eat of enjoy a picnic of your own at the tables outside in a pleasant garden area. So, if you have kids and want a good value day out, we suggest you take in a bit if paradise.

Opening Hours:
Every day of the year including all public holidays. 8.00am - 5.00pm last entry.
Lion feeding every day at 2.30pm
Kea and Possum feeding every day at 3.00pm
Pricing: (2019)
Adult: $30.00
Child: $15.00 (5-15 years inclusive)
Pre-School: Free (4 years and under)
For latest pricing, visit the
Paradise Springs
website.