Rotorua City Centre Guide
Our guide to the main points of interest located in the city centre
Our quick guide to Rotorua City Centre highlights where the main scenic points of interest are located, along with useful information on shopping, dining, accommodation and more.
Rotorua Lakefront
A visit to
Rotorua
should always include a visit to the Lakefront. A short stroll from the centre provides a lovely view of
Lake Rotorua
. It's here that you will find a number of activities to enjoy the lake with The Lakeland Queen cruise, K-Jet Jet boat, parasailing and scenic flight operators. You can also hire kayaks, paddleboats and pontoon boats. There are quite a few free parking spaces available that overlook the lake.
The Village Green area and playground is situated right in front of the lake. Restaurants and cafes are close by with Lime Café and The Terrace Kitchen being our picks. It's a short walk to the famous Polynesian Spa and Government Gardens.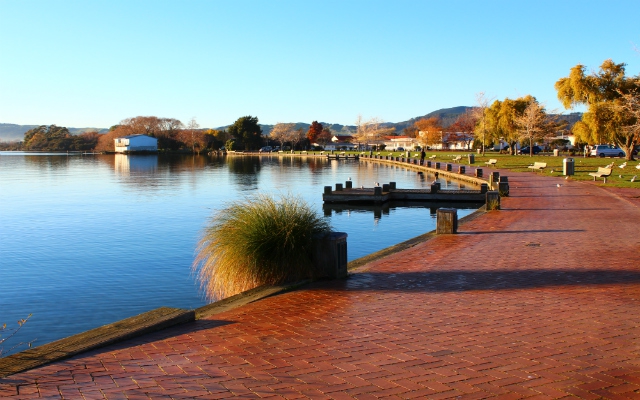 Eat Street
The main concentration of restaurants is found on 'Eat Street' which is at the lake end of Tutanekai Street. Situated opposite Lake Rotorua and enjoying a roof to enable al fresco dining whatever the weather, there's a good mix of restaurants including Thai, Indian, Italian, New Zealand and a Craft Brewery Pub.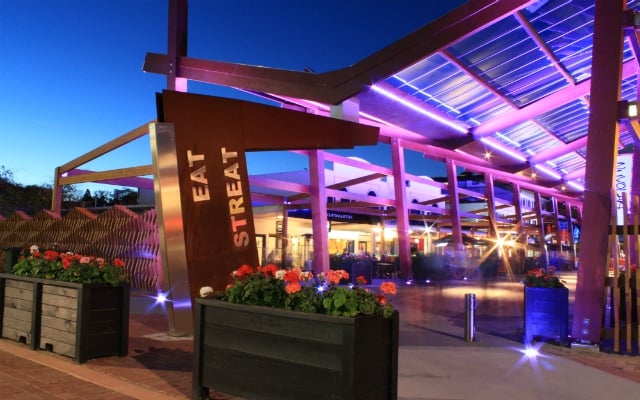 Government Gardens
One of the most popular attractions is the
Government Gardens
which are free to enter and located off Hinemaru Street. Along with beautifully maintained landscaped gardens, reasons to head this way include the Rotorua Museum, historic Blue Baths, bowling club, petanque and croquet. Within the gardens, you'll also come across the 1927 Arawa Soldiers Memorial, some active geothermal features and the Kwaqiulth Totem Pole. It's also a place to just relax and enjoy the beauty around you with a number of benches to take a moments rest.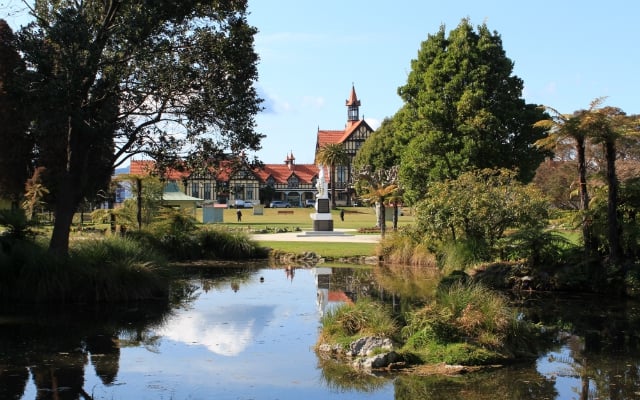 Kuirau Park
Just off Lake Road,
Kuirau Park
is great free option to see geothermal activity up close. Follow the footpath to see various geothermal spots and bubbling mud pools. A circular footpath towards the end of the park (heading away from Lake Road) offers the most impressive geothermal landmark. The park also features a playground, an expansive garden are and paddling pool.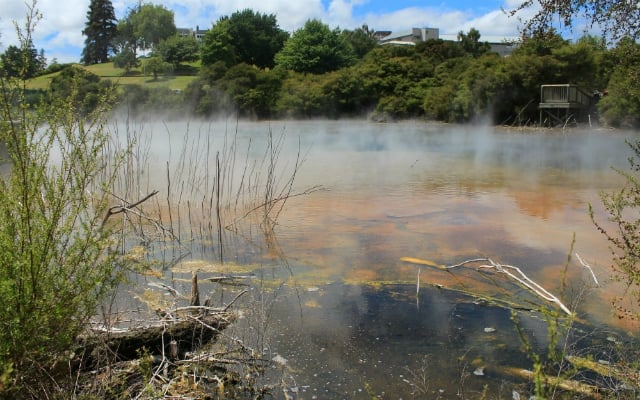 Central Mall & Shopping
The Rotorua Central Mall is located on 1170 Amohau Street, and is the place to head to for the larger national chain stores and typical mall shopping experience along with the indoor food court. There is plenty of free parking available and with entrances off Fenton, Victoria and Amohau Streets. The mall is open seven days a week from 9:00am. Souvenir shops can be found dotted around the Rotorua city centre on Eruera Street.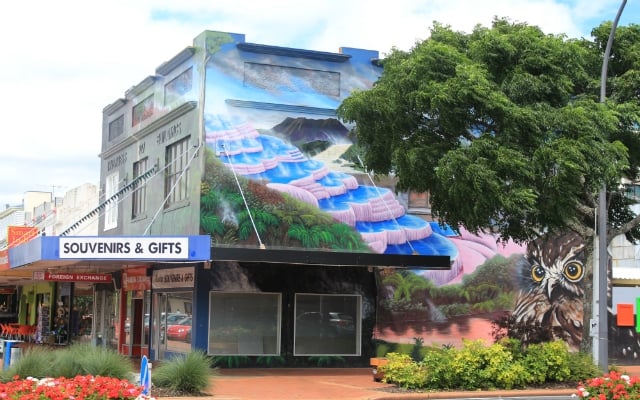 Weekly Markets
The
Rotorua Night Market
is held every Thursday evenings from 5.00pm on the Corner of Tutanekai and Haupapa Streets. Live music, local arts and crafts and food stalls serving freshly cooked food await.
The Farmers Market is held every Sunday from 9.00am to 1.00pm at Te Manawa between Hinemoa and Tutanekai Streets. The market stalls gives visitors the chance to buy directly from local growers and producers.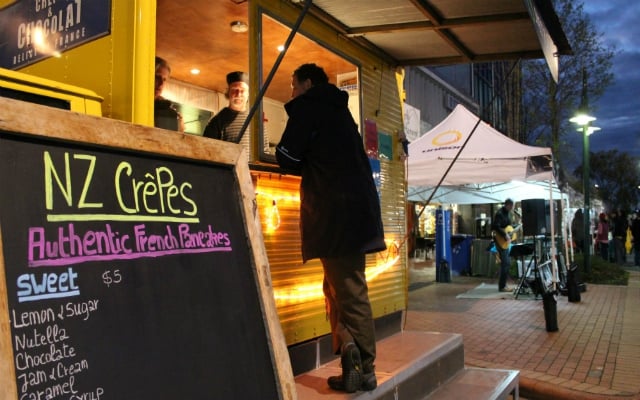 City Centre Accommodation
The bulk of motels, hotels and bed and breakfast accommodation are located on Fenton Street that runs from the town centre up to near the popular geothermal attractions of Te Puia and Whakarewarewa - The Living Maori Village. Larger chain hotels like Rydges, Copthorne and the Distinction Hotel Group line up alongside smaller, independent motels.
Right in the city centre and overlooking the Village Green and Lake Rotorua are Novotel and Ibis hotels. The historic Princes Gate Hotel is an iconic building in the city and is located just outside Government Gardens on Arawa Street.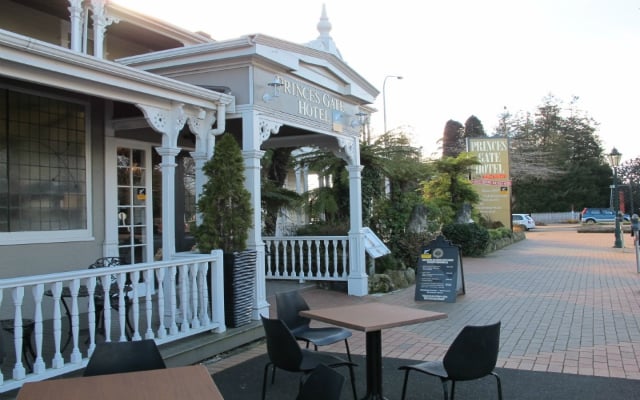 Horseracing and Golf
Rotorua Racing is held at the Arawa Park Racecourse situated just off Fenton Street so close to most of the city accommodation. The course hosts a number of race meetings each season, including the Rotor Cup in May, Rotor Plate Day in October and the Summer Festival Raceday on 27 December.
Rotorua Golf Club is close to the racecourse and again just off Fenton Street. It's an 18 hole, par 70 course with the added thrill of playing around geothermal activity!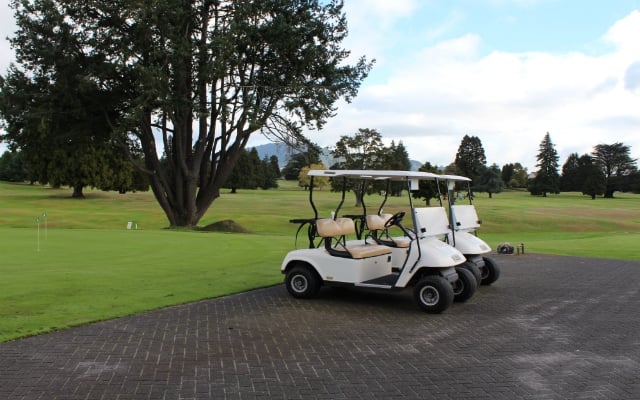 More Guide Information
Our
regional guide
offers a broad overview of what to see and do in Rotorua and beyond, while our
Rotorua Things To Do Guide
is a guide to all the activity oprators in the area.
PUBLISHED: Jul 12th 2018 | UPDATED: Oct 3rd 2018