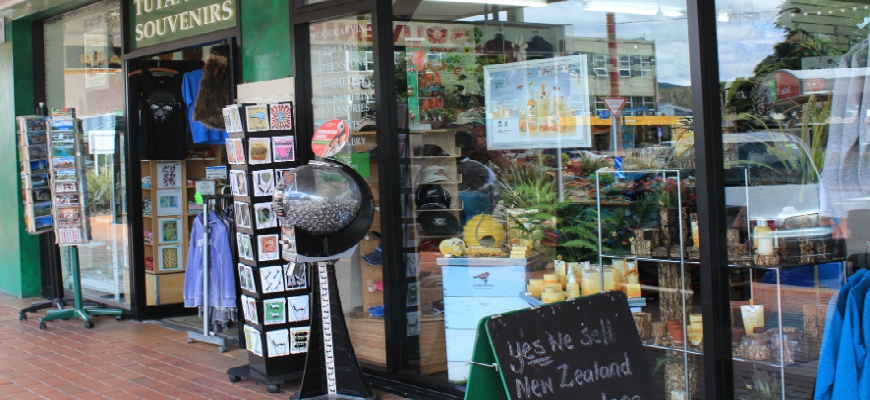 Guide To Rotorua Shopping
Shopping in the Rotorua Region
Rotorua is well suited for market-lovers and boutique craft-seekers. The city comes with flea fairs and night markets to boot, while the town of Taupo and Mount Maunganui in the Bay of Plenty region are famed as hotspots of bespoke, home-grown artisan work, where visitors can go on the hunt for the perfect souvenir.
Rotorua Markets
One of the biggest events in Rotorua's weekly shopping schedule is the Saturday morning flea market in Kuirau Park. This one's become something of a local institution, famed for its diverse offering of worldly food goods and the pleasant rising warmth of the geothermal streets below the shoppers' feet. Food lovers will also be right at home, with New Zealand market chefs cooking up dishes from Asia, Europe and the rest of the world, alongside traditional North Island classics. There are also plenty of places to buy locally-crafted Maori artwork and other quirky trinkets.
If you fancy a spot of shopping after dark, head to the Tutanekai Street market, which takes place every Thursday evening in town. While the stalls generally specialise in foodstuffs, selling everything from locally-sourced preserves to New Zealand wines, the event also attracts artisan sellers who tote their own offering of creative goods.
Rotorua Gift Shopping
The city of Rotorua boasts a good selection of boutique crafts shops, making it the perfect place for souvenir searchers or lovers of North Island art. Take a walk north from Fenton Street towards the crossover of Tutanekai and Hinemoa, exploring the enticing side roads as you go. Here you'll find all kinds of quirky shops selling whittled wood products and specialist jade jewellery. For even more in the way of local crafts, head to the Lakes Craft Market at the city's Arts Village, which can be found just off Hinemaru Street to the south.

Mount Maunganui
Mount Maunganui's Mainstreet is a great place to get some retail therapy and a enjoy a bite to eat with over 60 cafes and restaurants. With a relaxed and pleasant vibe this bustling avenue is perfect for window-browsers and retail-hungry shopaholics alike, offering a wide array of high-fashion products and regional arts & crafts. Mount Maunganui is also known for its quality merino wool clothing that's home-grown and proudly New Zealand crafted. On Sundays the Mainstreet hosts Mount Maunganui's Farmer's Market, where local producers sell fresh fish and homemade breads; an absolute 'must do' for visiting foodies.
Taupo
Outdoorsy outlets rub shoulders with bespoke fashion shops in the adventure town of Taupo. Traditional Maori wares made in lamb leather and alpaca wool are among the most popular products, while the shops on Heu Heu Street offer a comprehensive range of well-known sports brands, making this the perfect place to gear up before heading into the wild backcountry of North Island. The town is also home to some great souvenir shops, and the local glass blowing studio is definitely worth a visit.