Guide To Rotorua Maori Culture
Our guide to the best Maori attractions in Rotorua
The area around Rotorua, Taupo and the Bay of Plenty region is rich in Maori history and culture. The lakes, volcanoes and valleys of the region contain many sacred sites, and tourism is the most important part of the economy here.

Visitors searching for Rotorua Maori Culture, can look forward to seeing authentic recreations of Maori villages, plus existing settlements that give a fascinating insight into how modern Maori live today. It's easy to get immersed in the Maori landscape in Rotorua, and you'll be spoiled for choice in the various places and attractions available to visit.
Te Puia:
New Zealand's Maori Arts & Crafts Institute, is home to both the National Carving School and National Weaving School, and is located at Whakarewarewa, site of a huge geyser field. There is a recreation of a traditional Maori village (Pikirangi), where you can also partake in some traditional Maori entertainment.

Visitors will be entertained by a Maori troupe who will also perform a haka (war dance) and tititorea (stick game). Performances are held during the day, and at night, and most include a traditional Maori feast. Te Puia is possibly the most important Maori cultural attraction in New Zealand, because of its ongoing efforts to preserve Maori heritage.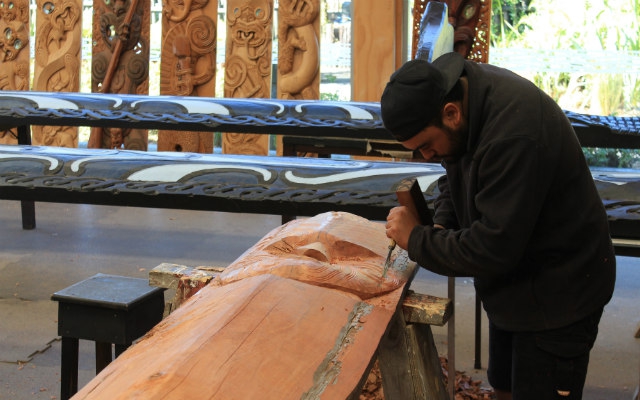 Tamaki Maori Village:
Sitting in the middle of a forest, Tamaki Maori Village is where you can experience traditional Maori rituals, arts and crafts, and some authentic entertainment. Fully-guided, you'll learn about the etiquette of being welcomed into a Maori settlement.

After the formal welcome ceremony (including a haka and karanga), you'll be able to explore the village. Later, you'll be able to take part in preparing dinner (hangi) and be entertained by songs, dancing and performances. Then it's time to feast alongside your Maori hosts. The Poroporoaki (closing ceremony) ends your trip, with speeches and song, before you're taken back to Rotorua.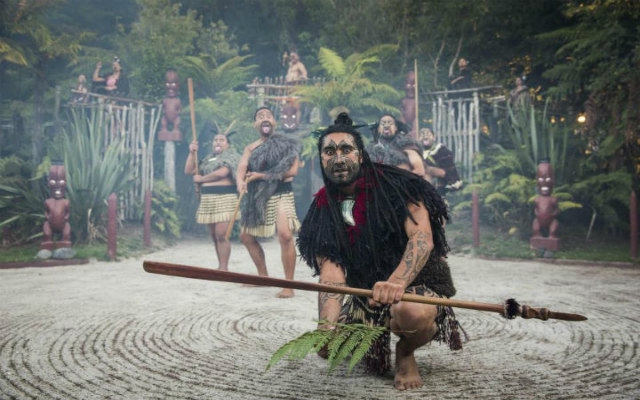 The Buried Village:
Te Wairoa was completely buried by the great eruption of Mt Tarawera in 1886. The disaster also part-destroyed the huge pink and white silica terraces nearby, so a visit here is a must for both history and geology lovers. This is the only excavated Maori village open to the public, and offers an unbelievable insight into day-to-day life of 19th century Maori.

Guided by descendants of the original Tuhourangi tribe who lived here, you'll see first hand the devastating effects of what happened that fateful day over a century ago. You'll also be shown the stunning Wairere Falls and some beautiful wildlife and scenery.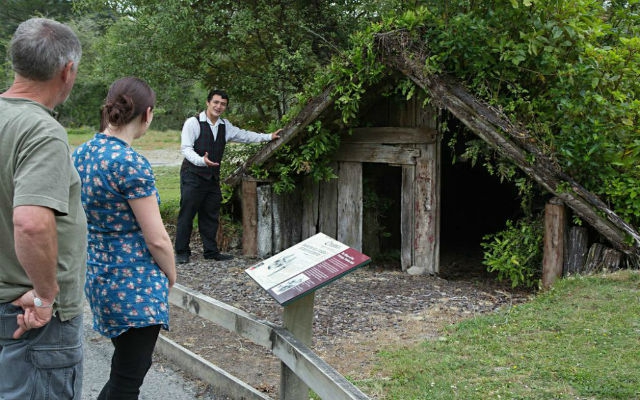 Whakarewarewa - The Living Maori Village:
Also called The Living Thermal Village, this place is next to Te Puia. Hourly guided tours take you around this spectacular playground of steaming fumaroles, technicolour waters and almost lunar landscape. The 1886 eruption of Mt Tarawera forced the Tuhourangi people to move here, where they've since learned to live in harmony with what nature had already installed. In the heart of the village, you can sit back and enjoy a cultural performance by the Te Pakira group, and a traditional hangi feast, made with natural ingredients all found in the earth around Whakarewarewa.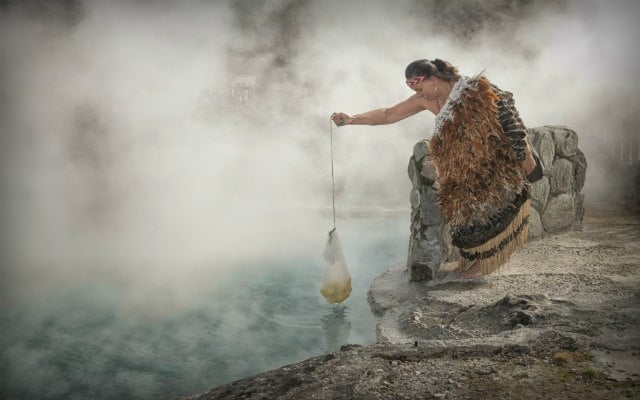 Mitai Maori Village:
In a natural bush setting, get ready to marvel at the sight of traditionally-dressed warriors paddle down the Wai-o-whiro stream, before settling down to an authentic Maori hangi feast. If you sign up to the night time tour, you'll see glow worms in their natural habitat (the only place in Rotorua you can experience this). The cultural performance also includes a chance to see some Maori tattooing, wood carving, and listen to some storytelling. Watch a poi dance as well as demonstrations of Maori weaponry and combat. The finale is an impressive haka.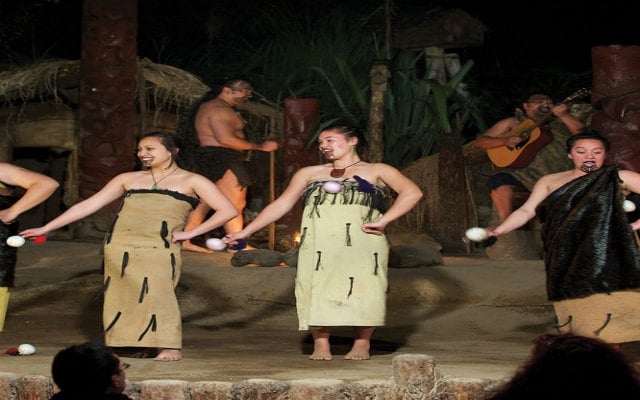 Taupo and Bay of Plenty Maori Attractions:
You can read our Taupo Maori Attractions Guide for details on Wairakei Terraces and a number of Maori guided tours. Our Bay of Plenty Maori Attractions Guide includes the Te Whetu Arataki centre in Tauranga and other attractions in Tauranga and Whakatane.