Lake Tarawera
Lake Tarawera is located 18 km east of Rotorua. It's around a 10 minute drive along Tarawera Road. There are two lookout points well worth pulling over for. The first Lookout allows you to see the Blue and Green Lakes from one viewing point. The next one further along is the chance to take in sweeping views of Lake Tarawera.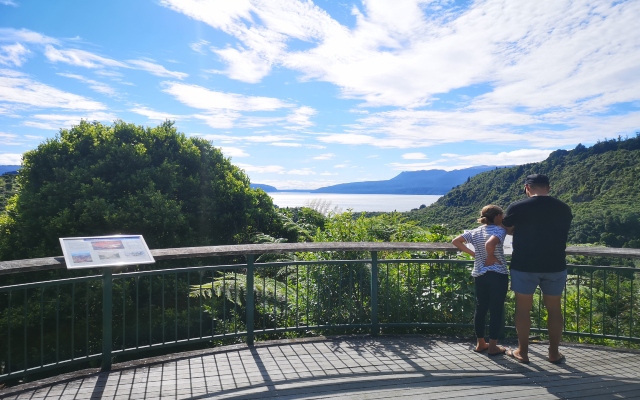 Lake Tarawera was greatly affected by the eruption of Mount Tarawera on 10 June 1886.The eruption killed over 150 people. A good place for coffee is the Landing Cafe which features outdoor seating to enjoy the views of the lake (open Friday, Saturday and Sundays only).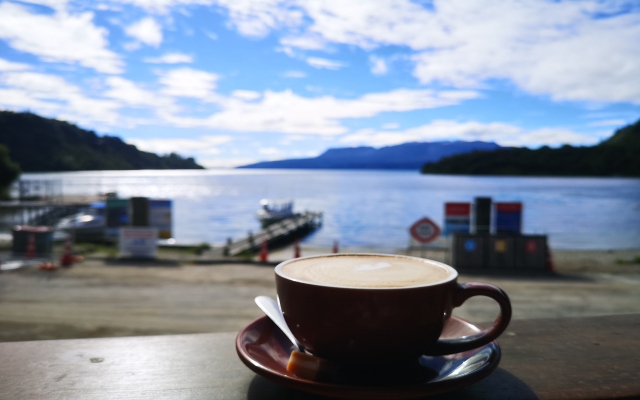 During the warm months the lake is popular place for water sports and fishing. It's also part of Rotorua Duck Tours which take place in an amphibious Second World War landing, taking visitors on a sightseeing trip around Rotorua and onto various lakes.

Alternatively, experience the lake on a 12m lake cruise boat and discover the maori cultural and geothermal history of this area. With Totally Tarawera, a 2 hour relaxing boat tour on Lake Tarawera includes a stopover at Hot Water Beach for a geothermal swim.