Hot Pool Indulgence in Rotorua
Hot List Retreats & Relaxation
Our guide to the top 5 Rotorua hot pools and spas to relax in.
As a geothermal city in the centre of the north island, Rotorua is located in the Taupo Volcanic Zone, an area where, deep underground, drastic geothermal activity results in erupting hot water, steam, mud pools and geothermal springs.

The unique landscape has meant an abundance of hot pools and spa treatments to melt away all your troubles, with healing therapies, massage treatments, mud massage and soothing mineral waters all at your disposal.

We've picked out the Top 5 Rotorua Hot Pools and Spas to immerse yourself in for total relaxation.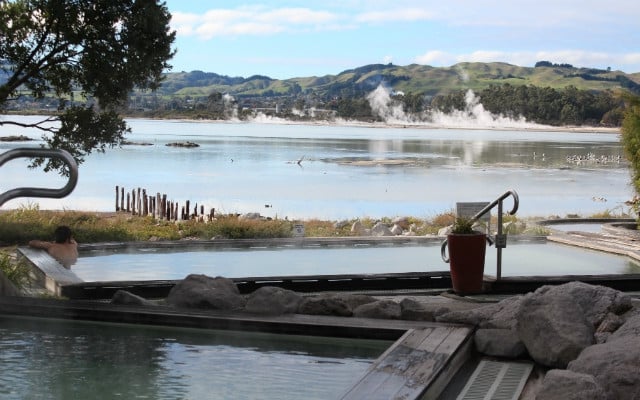 1. The Polynesian Spa

Internationally renowned and the oldest thermal spa in New Zealand, the Polynesian Spa is a haven; set amidst native flora and over looking Sulphur Bay, with the volcanic landscape creating an eerily relaxing backdrop. Originally government-run baths in the 1990s, the spa is now family owned and provides a selection of therapeutic spa treatments. There is an array of hot pools, with temperatures naturally around 38.5 degrees, so guests can bathe all year round.

The Priest Spring (Pupunitanga) has highly acidic mineral waters, offering great relief for aches, pains and tired muscles. Alternatively, the Rachel Spring (Whangapipiro) has alkaline waters which have an antiseptic action and the sodium silicate smooths the skin; it is an old belief that swimming here gives you ageless beauty.In addition to the geothermal waters, the Polynesian offers an array of holistic treatments, including mud massages, body wraps and scrubs, facials, and Aix therapy, where jets of warm water are combined with a relaxation massage.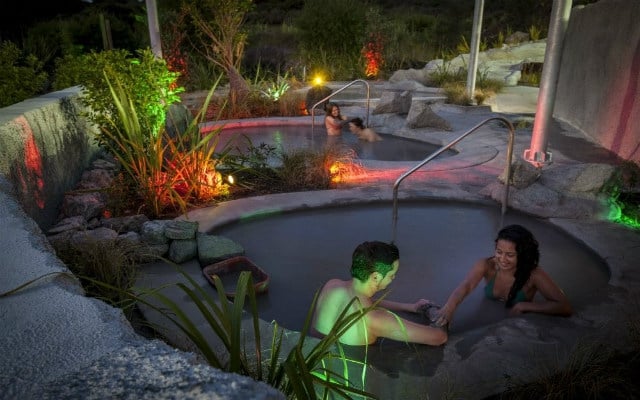 2. Hells Gate Mud Spa
Set amidst 50 acres of wild native flora, arriving at Hells Gate Mud Spa is like stepping into another world, with steaming fumeroles, boiling, bubbling mud and swirling clouds of steam. It has been a significant place for bathing and healing for over 700 years and the geothermal muds and sulphurous waters are known to detox, purify and improve moisture to the skin, and also have bactericidal properties to help kill bacteria and eliminate conditions like acne.
The spa consists of three geothermal mud baths, where visitors can cleanse their skin in the purifying muds as well as two sulphurous water baths for relaxing bathing set to the backdrop of amazing views of geothermal activity. In addition to this, there are a number of mud therapies available. Staff use the traditional 'Wai Ora' massage technique and guests can choose from a 30min or 60min massage treatment, which includes full body massage, elements of spirituality and energy balancing, as well as therapeutic, deep tissue and relaxation massage.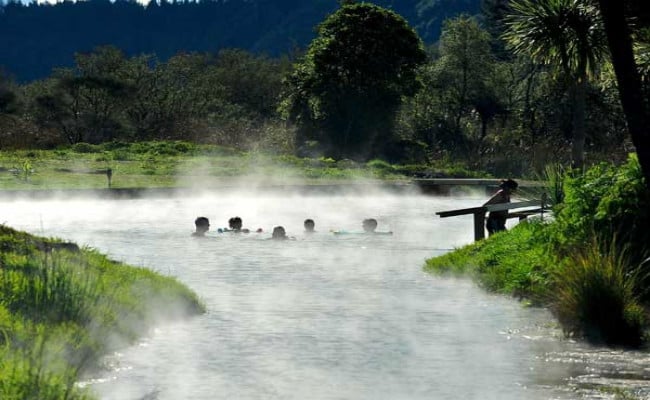 3. Waitangi Soda Springs

For a less commercialised experience, a mere 35 minute drive outside of Rotorua lie the Waitangi Soda Springs. The geothermal pools are nestled in a natural setting, off the beaten track near Rotoehu and Lake Rotoma and are widely known for their healing properties. In the past, they played a key role in Maori history, dating back thousands of years, and were used to alleviate joint aches and arthritis. Many locals bathe here throughout the year, keeping warm in the winter and on a clear night, it is a great spot for star gazing.

It stands as a real part of the local culture and history and has barely altered over the years. The geothermal pool is filled from two streams, one cooler than the other, to provide a mix of temperatures at each end; perfect for everyone. The waters are rich in minerals and so as well as helping in the healing process, they are said to aid youthful and radiant skin.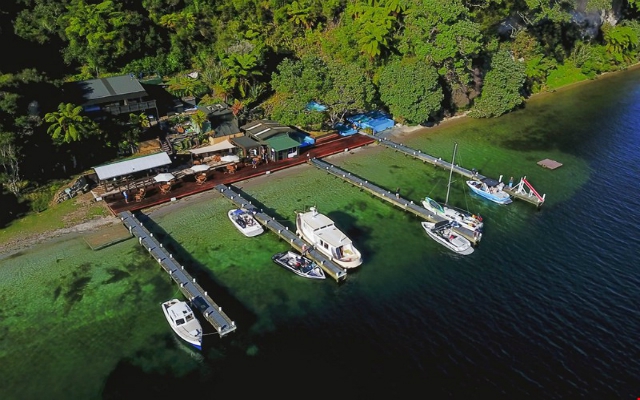 4. Lake Rotoiti Hot Pools

Overlooking the waters of Lake Rotoiti, the Lake Rotoiti Hot Pools enjoys a stunning waterfront location. The pools can only be accessed by boat keeping this 6 mineral pool oasis unspoiled and pristine. Locals can moor their boat up to one of the five jetties available. Everyone else can use the Water Taxi Service operating on the weekends between 4.00pm-6.00pm, from the VR Rotorua Lake Resort in Okawa Bay (along the main highway heading to Rotorua).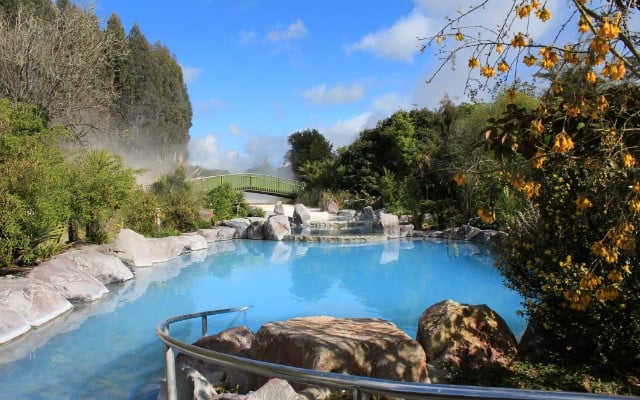 5. Wairekei Terraces and Thermal Health Spa

Situated in Taupo and used for centuries by the Maori, the Wairekei Terraces now attract visitors from far and wide to 'take the waters' for its curative properties. The series of thermal pools are rich in minerals and nestled amongst silica terraces which makes a unique and stunning landscape.

Taking full advantage of the geothermal water flow from deep underground, the pools vary in temperature and have a striking blue colour, tempting you in. In addition to the pools they also offer holistic massages which have a number of positive effects on the body, including relieving stress and tension, improving blood circulation, soothing and relaxing nerves, relieving migraines and enhancing sleep.
Photo Credits: Hells Gate image: Hells Gate Mud Spa