Rainbow Mountain Summit Walk
Adventure Inspiration
A guide to one of the best walks in Rotorua
On a cold winter's day, we embarked on one of the best short
walks
in
Rotorua
. The 3.5 kilometre
Rainbow Mountain Summit Walk
takes between 1 and 1.5 hours, from the car park to the top.
The walk is found in
Rainbow Mountain Scenic Reserve
, situated 26 kilometres from Rotorua (15 minute drive) just off State Highway 5 as you head towards Taupo. Opposite the car park is the small Lake Okaro which has a small picnic area.
The Summit Track
To being with, we follow the Crater Lake Track which took us to a viewing platform to see the two crater lakes and the steaming mountain scenery with its distinctive red and white coloured ridges. This is a 'free geothermal attraction' and quite a sight seeing the rising steam from the emerald crater lake water and the steep mountain face. From here, we continue towards the start of the summit track.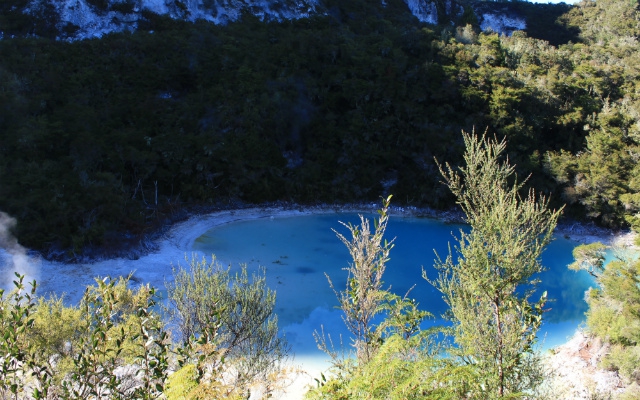 From the gate that marks the beginning of the walk, it took us an hour to reach the Rainbow Mountain Summit at a fairly good pace. You'll need a pair of trainers or hiking shoes with the track's uneven and steep terrain in parts - this is not a walk to be done in sandals!
The walk leads through forest vegetation which offers cooling shade from the sun along with occasional exposed areas where you get wonderful views of the mountain and surrounding countryside. The first section is actually pretty easy and gently winds its way up. The middle section includes some fairly steep and narrow sections to navigate. The striking red soil under foot is well suited to David Bowie's 'Life on Mars' track if you're searching for a suitable track to listen to.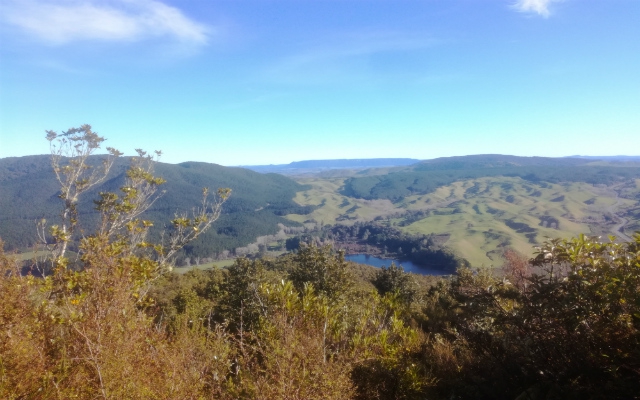 About half way up there is a seating area with stunning views of the landscape and a welcome place to take a breather. A little bit further on there is a viewing platform of the Rainbow Mountain and its geothermal activity. It's also a good spot for those Instagram shots and another quick break.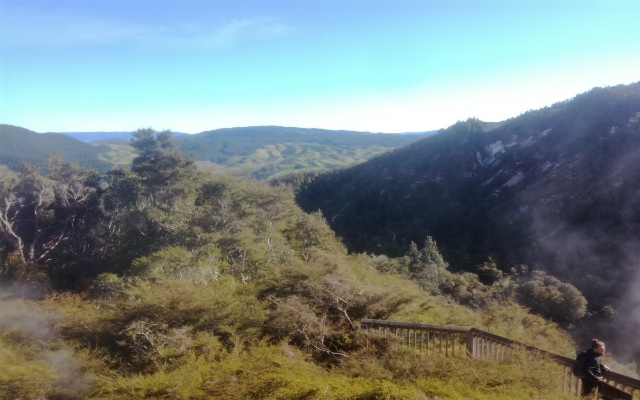 The final section is an easier winding track through more forest that leads onto a gravel road. From the gravel road, you are nearly there with another 5 minutes' walk to the summit.
The Summit View
Once at the top of the Rainbow Summit Track, we were rewarded with 360 panoramic views of the eye catching scenery. To the north are views of Lakes Tarawera, Rotomahana and Rerewhakaaitu and Mount Tarawera. To the west lies the Paeroa Range, while to the east lays the Urewera Ranges and Kaimanawa Forest. Towards the south and in the distance you can see Mount Tauhara,
Lake Taupo
and the volcanic peaks of
Tongariro National Park
.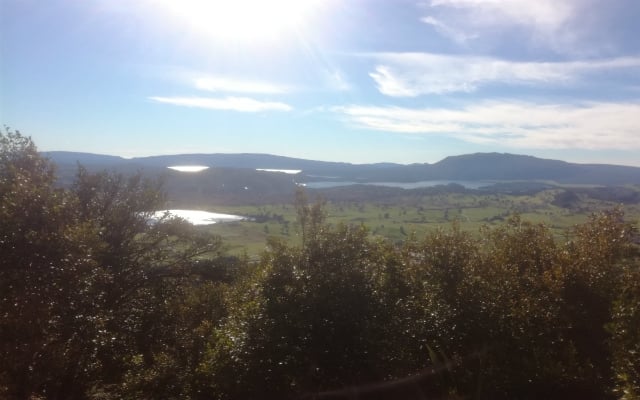 So, in summary, the walk to the top is well worth the effort!
Practical Info:
The track is located on State Highway 5 heading toward Taupo, 26 kilometres from Rotorua.
Take sturdy boots or shoes and layered clothing, a hat and sunscreen.
Take a bottle of water for much needed refreshment on the way up.