Rotorua Walks
Our guide to the best short walks in Rotorua
Rotorua and its surrounding areas offer interesting and beautiful walks complemented by the unique landscape and geothermal activity. Rotorua walks means seeing lush native bush, ancient forests, cascading waterfalls, volcanic craters and some of the clearest, freshest water you have ever seen in your life.

Here's our pick of the best short walks in Rotorua.

Rotorua City Walk: 90 minutes

A great way to see many of the best scenic spots of Rotorua is with a short walk around the city. This 90 minute loop walk takes in Sulphur Bay, Lake Rotorua, Ohinemutu Maori Village, Kuirau Park and Governemnt Gardens. Read our City Walk article on this delightful walk.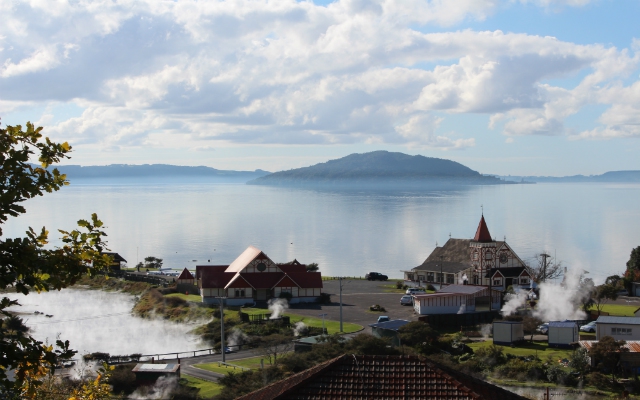 Rainbow Mountain-Crater Walk: 15 Minutes
The unique geothermal vegetation and landscape provides a dramatic backdrop of orange, red and brown steaming cliffs. It's a short walk to a viewing platform that overlooks emerald coloured crater lakes and the steaming face of Rainbow Mountain.

Rainbow Mountain Summit Walk: 75 minutes

There is also the option of continuing up to the summit on the 2.5 kilometre walk. It's a steep climb in parts and typically takes between 1 to 1.5 hours to reach the top. You can read more details in our article on the Rainbow Mountain Summit Walk. Start/Finish: 26km south-east of Rotorua just off SH5.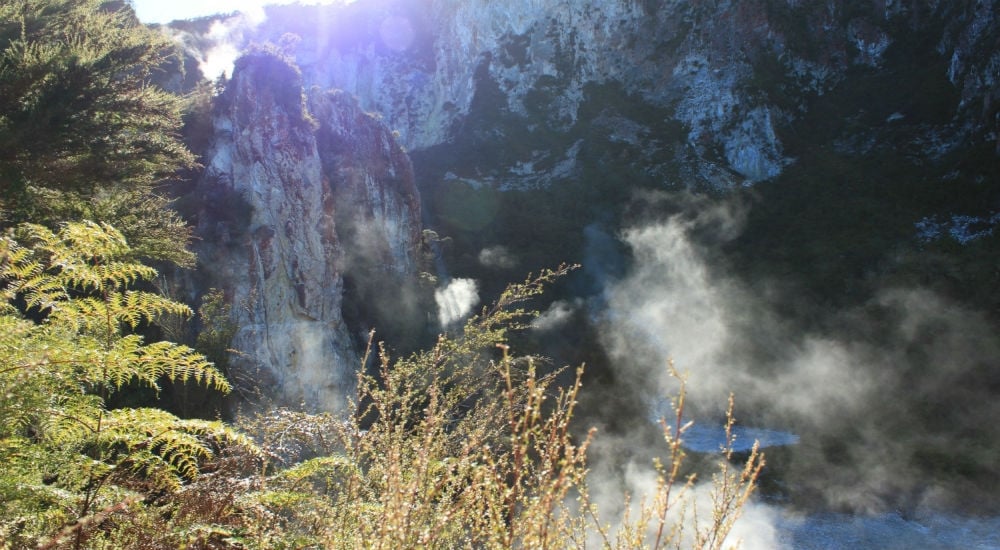 Hamurana Springs Track: 20 Minutes

This is an easy and scenic walking track taking you alongside a stream and through a grove of Redwood trees. You can view the beautiful, crystal clear springs from an elevated platform. The surrounding area is a wildlife sanctuary, so keep your eyes open for herons, black teal and the endangered dabchick. Start/Finish: Drive for 15 minutes north-east from the centre of Rotorua. The springs are on the left-hand side of Hamurana Road. Read more on this walk.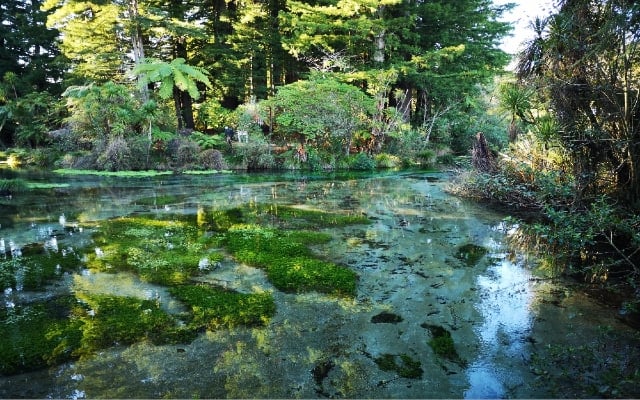 Okere Falls Track: 30 Minutes
This scenic bushwalk has lookouts to Okere River but most impressive are the spectacular Okere Falls. The interpretative panels dotted along the way give information about the landscape and history of the area. Watch kayakers and rafters course they way down the waterfall – the highest commercially rafted in the world. Start/Finish: 21km from Rotorua on Trout Pool Road.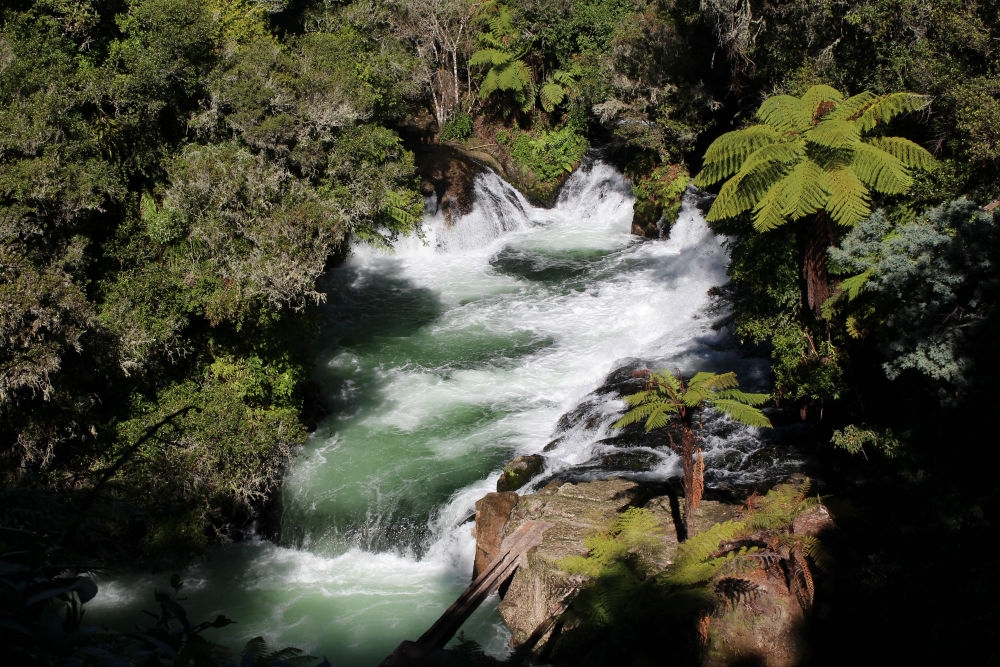 Redwood Memorial Grove Track: 30 Minutes

A great short walk in Whakarewarewa Forest to take visiting friends and family and at the same time tick off a popular attraction. This easy walk meanders through towering Californian Redwoods that were planted way back in 1901. The loop walk starts/returns at the visitor centre and offers a great way to get up close to the 219 feet high trees and see a diverse range of native plants and birds. Along the way you'll also pass over a boardwalk that traverses the old thermal pond and home to a variety of exotic aquatic plant life.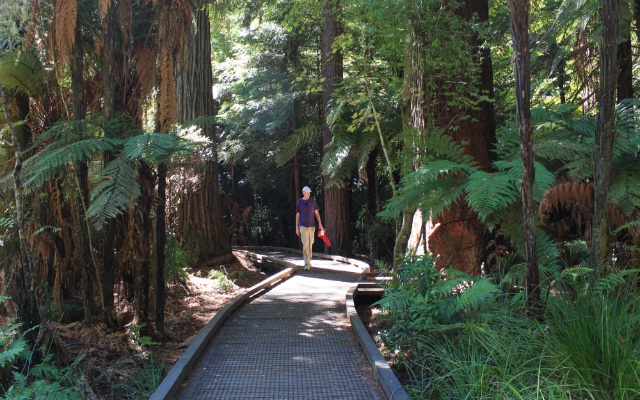 The Quarry Lookout Track: 1 Hour 30 Minutes

This walk is a longer walk in Whakarewarewa Forest but still nice and easy. After a stroll through the Redwoods, the track leads into a short climb through mature Douglas fir, Walnut, European Larch, and various species of Eucalypts. The Old Quarry lookout point offers a great view over the Redwood Grove and beyond to Lake Rotorua and the city centre. You'll then descend the steps into the Quarry basin and can follow Quarry Road back down to the Redwoods car park for a shorter walk of an hour or, follow the green arrows to continue for the full 90 minute walk.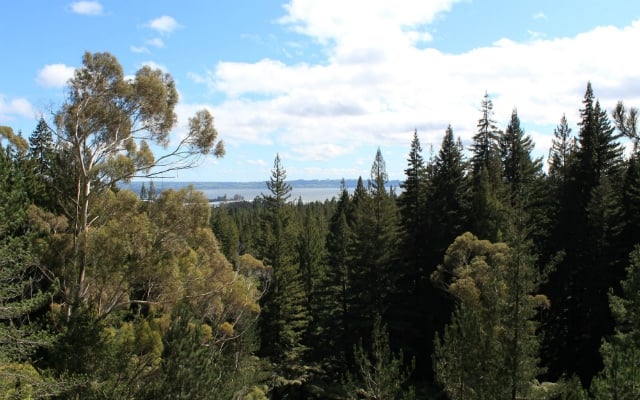 Lake Okataina Walking Tracks: Various Lengths
Home to several tracks, Lake Okataina is a walker's paradise. Te Auheke (40 min) is a circular track passing a sheer cliff face which is covered by thousands of glow worms at night, ending at the picturesque Cascade Falls. Ngahopua (50 min) passes above Rotongata and Rotoatua - the twin volcanic crater lakes. Start/Finish: All tracks are accessed by Okataina Road, 22km from Rotorua.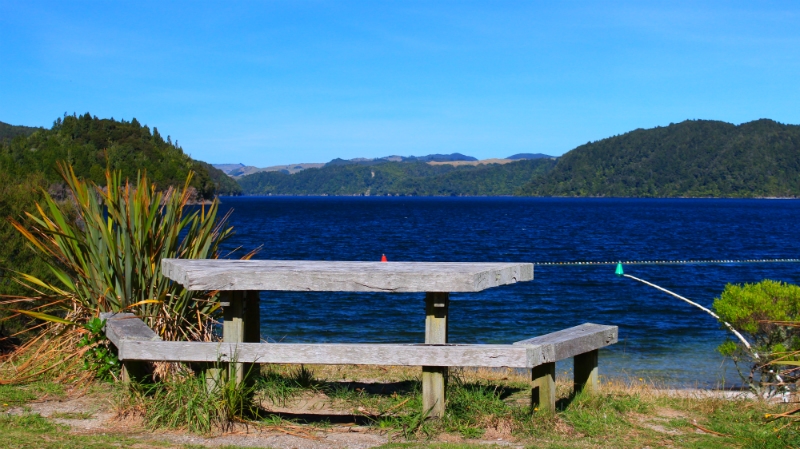 Blue Lake Track: 1 Hour 15 Minutes
Follow the lake in a clockwise direction from the north-east end. The track enters native bush about a third of the way along and arrives at a sandy beach at the southern end. You will then continue on an elevated level and head north into Whakarewarewa Forest before following the loop back to the north-eastern side. Start/Finish: Take Te Ngae Road for 9km south-east from Rotorua.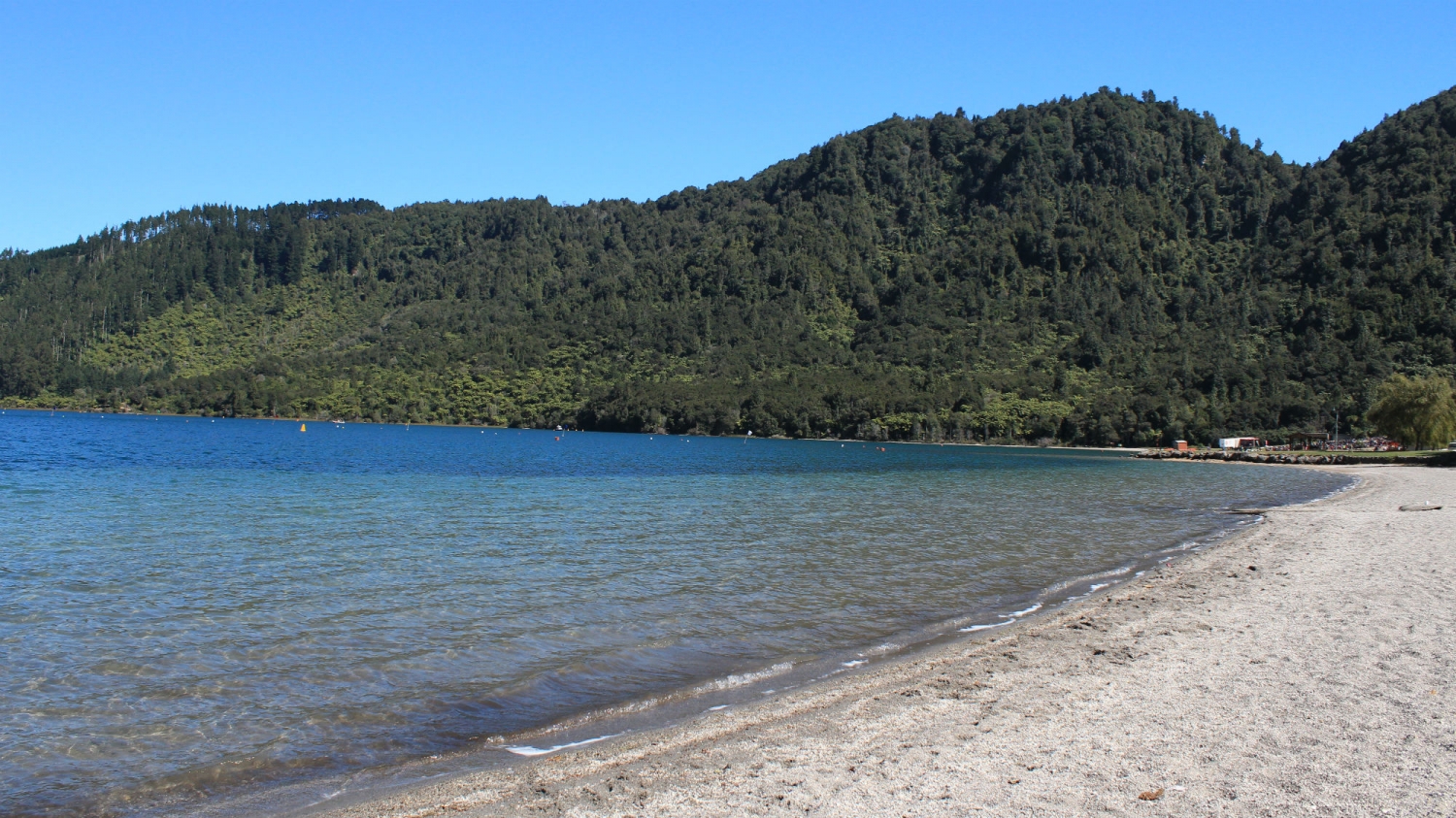 Mt Ngongotaha Nature Loop Track: 1 Hour
This circular loop is fairly gentle and even - great for families and school groups. Close to town, this track showcases the beautiful flora and fauna of Mt Ngongotaha. A highlight is one of the largest rata trees in the Bay of Plenty seen from a viewing platform. Start/Finish: Start at the Violet Bonnington Reserve, 15 minutes from Rotorua.
Lake Okareka Walkway

Created in 2002, Lake Okareka Walkway is a gentle 5.5km return walk around the small but perfectly formed Lake Okareka. At a relaxing pace, the walk should take around 90 minutes to complete. It's probably the best lake in Rotorua for bird watching with plenty of info panels along the route to let you know what species you're looking at. Read our article on the walk for more details.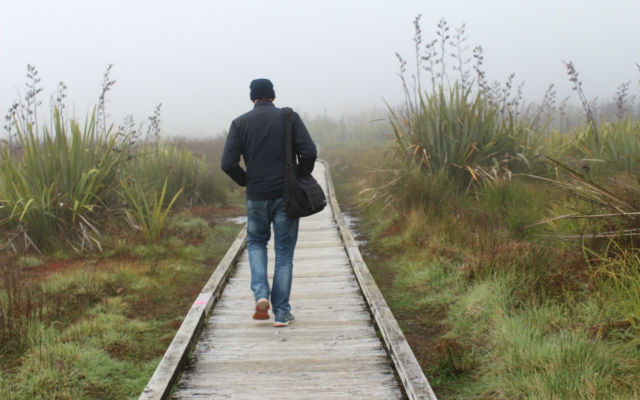 Mt Ngongotaha Jubilee Track: 1 Hour 30 Minutes
Encompassing the nature loop and rata tree, the extension onto the Jubilee gives those who are looking for a steeper ascent the challenge they are looking for. Once you reach Mountain Road it is a short climb to the summit. Start/Finish: Violet Bonnington Reserve, 15 minute from Rotorua city centre.
Hinehopu/Hongi's Track: 1 Hour 30 Minutes
This walk through rimu forest encompasses two scenic reserves and two lakes: Lake Rotoiti and Lake Rotoehu. Named after an ancient Maori warrior and chieftainess, the track holds cultural and historic significance. You will find a children's playground, toilets, picnic tables, sandy beaches and clear fresh water. Start/Finish: Take the SH30 north-east from Rotorua for 20km.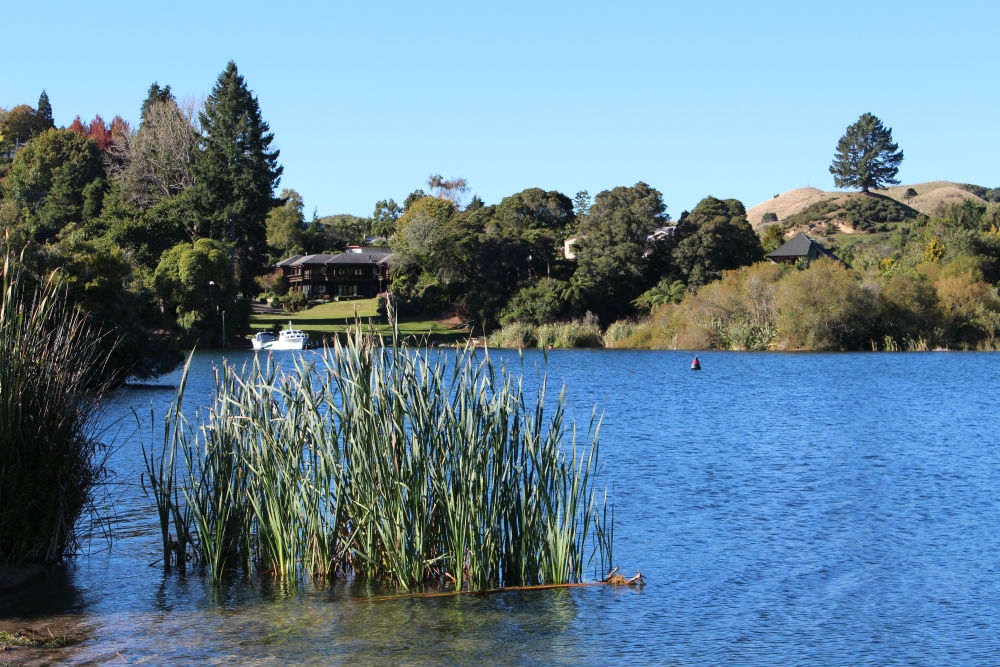 Te Waihou Walkway: 1 Hour 30 Minutes
Mostly easy with some steeper variations, this boardwalk weaves through wetlands and areas of regeneration. There are some small waterfalls set among the native bush and an abundance of trout. The Waihou River is fed by springs and it is startlingly clear with a chalky blue hue. Start/Finish: Drive west from Rotorua on SH5 towards Tirau. Take the Putaruru turning.
Tuhoto Ariki Trail: 1 Hour 30 Minutes
Mountain bikers and walkers can both enjoy this dual-use track. It begins at Tawa, the highest point in Whakarewarewa Forest at 765 metres. The trail is named after the respected Tuhourangi tohunga who predicted the Mt Tarawera eruption. Start/Finish: Take the SH5 from Rotorua and head south. The entrance to the forest is 1km outside of the city.
Tarawera Outlet to Humphries Bay: 3 Hours
You will cross the Tarawera Outlet swingbridge and take the left hand track at the junction. You will have expansive views of Lake Tarawera though these views become more interrupted as you climb inland. You will then descend into Humphries Bay – a popular overnight camping spot and picnic area. Start/Finish: You need a permit to access the private forestry roads which lead to Tarawera Outlet from Kawerau township. Take SH30 from Rotorua.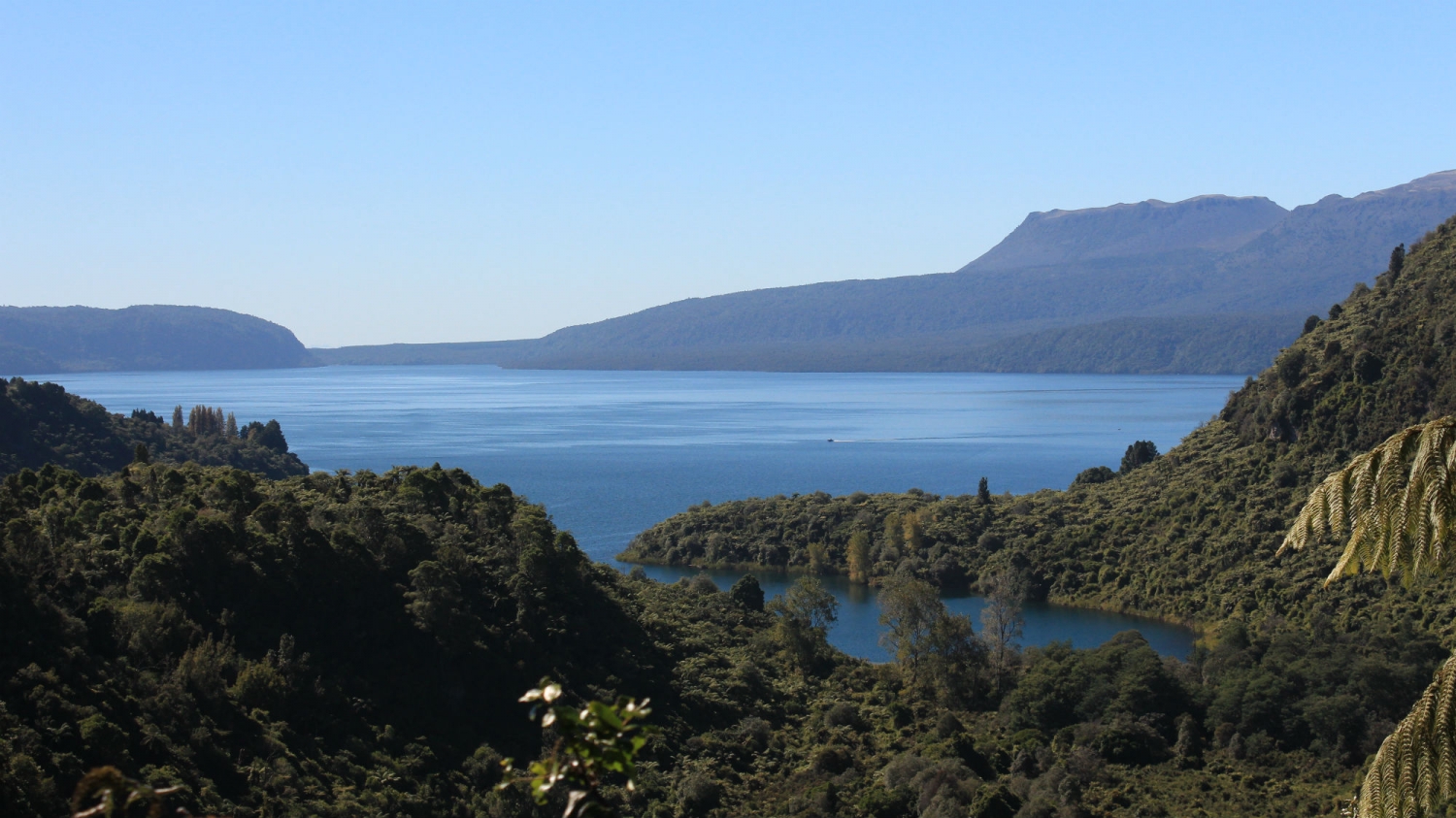 Mokaihaha Track: 2 Hours
Part of the Mokaihaha Ecological Area, walkers will hear the calls of bellbirds, tui, fantails and kereru. Kaka (native parrots) are also common to the area and regularly entertain walkers. You will hike through extensive native forest and view Lake Rotohokahoka. Start/Finish: 9.6km south-east of Mamaku Township.
Mangorewa Track: 5 Hours 30 Minutes
The track crosses Ohaupara Stream several times before eventually climbing to a ridge. You will take the left fork and descend for one hour to a stream, you will then climb for a further one and a half hours to Mangorewa Stream. Start/Finish: Take SH36 north from Rotorua for 20km and look out for the Mangorewa Ecological Area.

The Tarawera Trail: 4 to 5 Hours (one way)

The 15km Tarawera Trail is a beautiful native bush walk that follows the edge of Lake Tarawera to Te Rātā Bay and Hot Water Beach. At the end of the walk, Hot Water Beach features natural geothermal springs that allow visitors to create their own lakeside hot pool. The walk takes around 4 to 5 hours to complete. Start/Finish: Around 10 to 15 minutes drive along Tarawera Road past the Blue Lake and Green Lake, The Tarawera Trail begins from the Te Wairoa car park, off Tarawera Road and finishes at Hot Water Beach in Te Rātā Bay. Read more in our Tarawera Trail article.