Top 5 Rotorua Adventure Activities
Adventure Hot List
Our guide to the best Rotorua activities for adventure enthusiasts
For adventure seekers, Rotorua is the premier destination to visit on the North Island. The incredible landscape is the perfect backdrop to an abundance of adventure activities that Rotorua has become renowned for.

The Redwood Forest, a plethora of beautiful lakes, mountainous terrain and of course geothermal activity, all enhance the experience for adventure enthusiasts. We've picked out our top 5 for thrill seekers to consider. For more inspiration, check our Things To Do section.

Our Top 5 Rotorua Adventure Activities:

1. Rafting

Starting from the 80's decade, rafting is one of Rotorua's first adventure activities with numerous operators up and running. The advantage of the region is not just the multiple rivers to tackle but the diversity of the river which means rafters have a wide choice from the plunging and extreme rapid to the calmer, meandering waterway.

A popular spot is Okere Falls which is located 20 minutes from Rotorua. The emerald river flows through a steep and narrow gorge at a furious pace in its upper sections. Look forward to 14 drops, 2 waterfalls and rafting over the mighty 7 metre Tutea Falls - the world's highest commercially rafted waterfall.

Check our Rafting Guide for more details and our 'Water Activities' section for rafting booking options.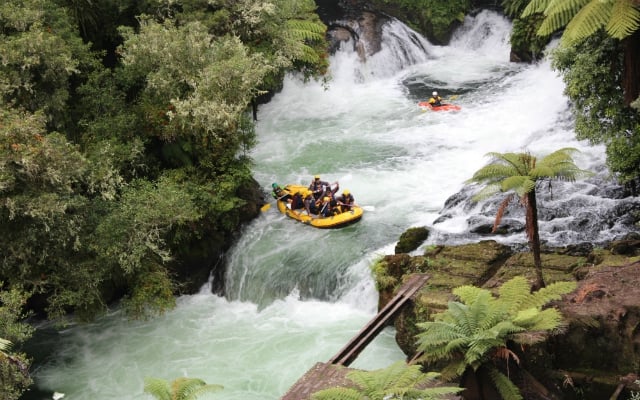 2. Zorbing

Take one large plastic ball, a splash of water and one steep hill and you have the sport of Zorbing. Zorbing was born in Rotorua and involves replicating the life of a hamster is a fun way! All that's required is to step inside a huge plastic bubble and then take a ride.

Unlike other extreme sports, there's no age restrictions on taking part. There are two operators to choose from - Zorb Rotorua & Ogo Rotorua. Check our 'Zorbing Article' for more details on this activity.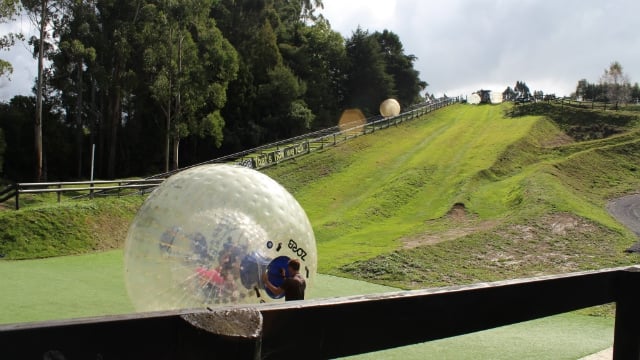 3. Jet Boat

How about strapping yourself into a V8 engine jet boat, and explore Lake Rotorua at up to speeds of 80km/hr. Experience the thrill of high-speed and get your adrenaline flowing with fast turns and 360-degree spins.

If you have more time, you can combine the boat ride with a trip to Mokoia Island - a wildlife sanctuary and home to Kiwi and other endangered and protected species. Check out Kawarau Jet for more details.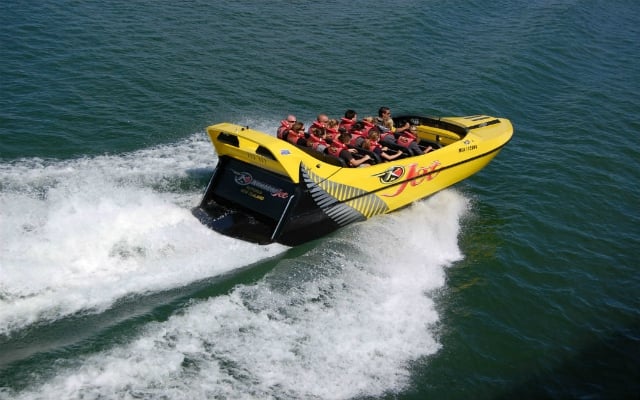 4. Velocity Valley

This is the opportunity to enjoy multiple adventure activities from one attraction. Velocity Valley is located on the outskirts of the city and is a modern complex which features bungy, body-flying, speed boats, a self- peddling monorail. There is also the swoop which is a swing that see you dangling 40 metres high up before pulling on a ripcord and freefalling 130kph back down to earth.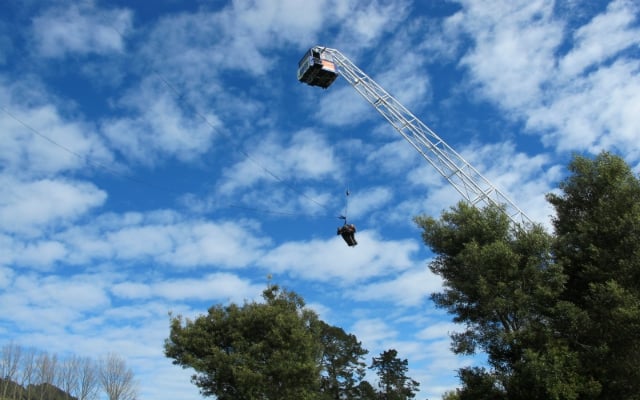 5. Mountain Biking

Rotorua is the premier mountain biking destination in New Zealand. The annual bike festival, world-class competitions, the Thermal By Bike trail (74km through geothermal landscape) and more than 90km of trails through Whakarewarewa forest are ample proof. Two of the most popular spots are the Whakarewarewa Forest and the Mountain Bike Gravity Park.

The Whakarewarewa Forest is home to over 90km of mountain bike trails. The trails vary from flat to challenging with jumps, twists, turns and steep drops. You will weave through native ferns and towering canopies of Eucalyptus, Larch and Redwood trees.
MTB Gravity Park - From the summit of the Skyline Gondola, ride back down on the 12km network of world-class trails. The Gondola cabins take up to four riders at a time with half-day, full-day and multi-day passes available. The 12 bike trails are suitable for a range of abilities with the longest trail at 1.8km.
Check our '
Mountain Biking Guide
' for more details.