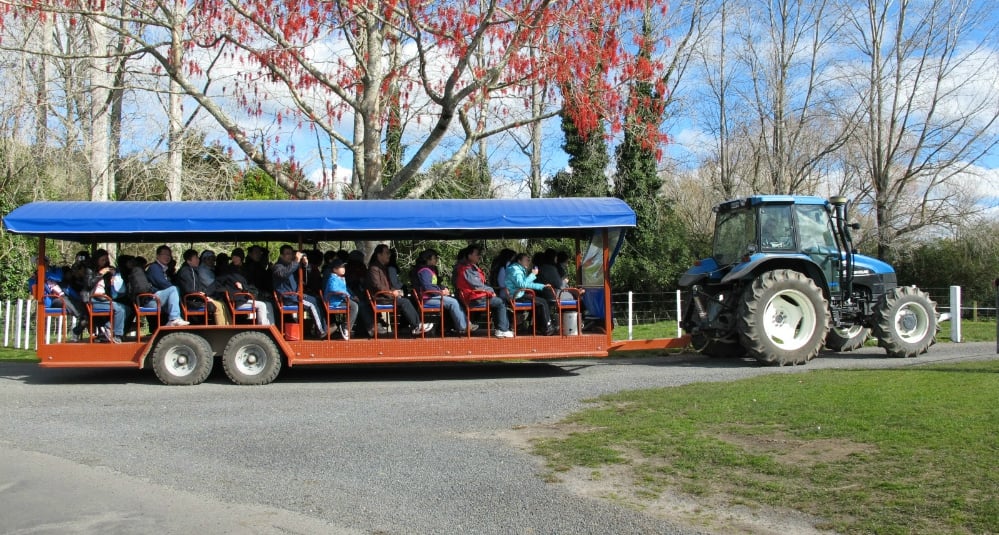 Top 5 Rotorua Family Activities
Family Fun Hot List
Our guide to the best family attractions in Rotorua
Rotorua is a fun packed destination that is oneof the most visited regions in New Zealand. Famous for its geothermal activity and maori culture, it's also an established region for family activities. To help you find your ideal family activity we're picked our favourite attractions to check out.
Our Top 5 Rotorua Family Activities:
1. Agrodome
The
Agrodome
is a family attraction that's been entertaining visitors for over 40 years. A visit includes a Guided Tour exploring the working farm and a fast-paced sheep show. The hour-long show showcases various breeds of New Zealand sheep and the Agrodome sheepdogs, along with a sheep shearing demonstration. Children can hand feed some of the many animals on the farm and visit the nursery where the baby animals are kept.
Location: 141 Western Rd, Ngongotaha.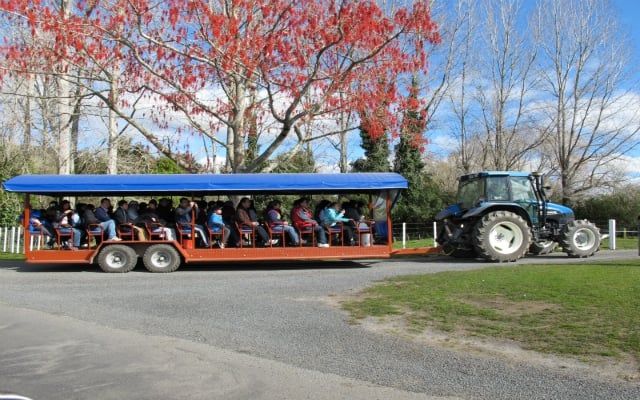 2. Skyline Gondola
The
Skyline Gondola
ultimate family fun attraction. Visitors not only get panoramic views of Rotorua but enough fun activities to keep all ages entertained for a morning or an afternoon. The top of the gondola sits 500 metres atop Mount Ngongotaha to the west of the city. There are 3
Luge tracks
to ride, a Flying Fox 'zipline' activity, 4D Motion Theatre, Skyswing and a mountain bike park. What's more, there's a café, restaurant and wine tasting room for adults to enjoy.
Location: 178 Fairy Springs Rd, Fairy Springs.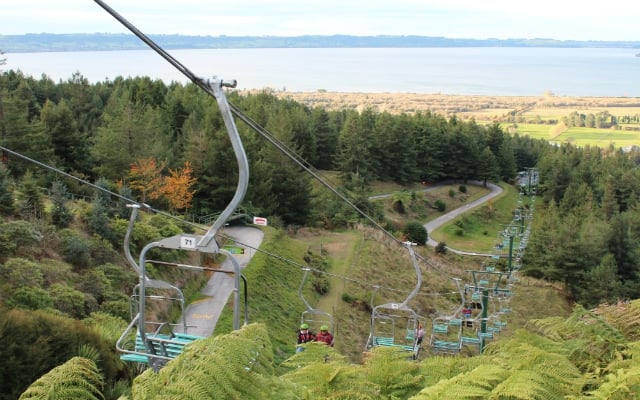 3. Rainbow Springs
Right next to the Gondola is another family favourite.
Rainbow Springs
is a remarkable haven of wildlife and plants which need protecting and conserving. Magical walkways lead through forests with giant redwood and kauri trees, fresh spring fed streams and a wide selection of New Zealand's fascinating wildlife. The 'Big Splash
'
experience is an interactive journey through the ecological evolution of New Zealand with state of the art animatronics and projection technology that bring dinosaurs to life! The water ride features a 'big splash' at the end.
The attraction is a different world at night. Under lit ponds, fairy lights and abundant nocturnal wildlife, you will get a chance to experience the walk-through, open-air kiwi enclosure
Location: 192 Fairy Springs Rd, Fairy Springs.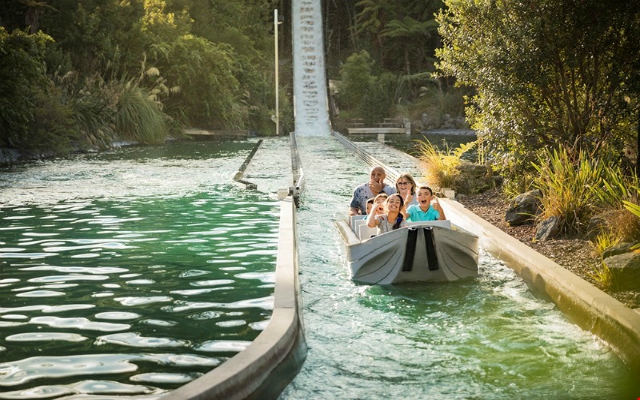 4. The Treewalk
Families can enjoy a pleasant walk in the forest or, take the higher route high above with The Redwoods Treewalk. This 553 metre walkway winds its way through the towering Redwood trees via a series of 23 suspension bridges that connect the 100+ year-old Redwood trees.
The bridges incline from 6 metres to an impressive 12 metres at its peak. For a different experience, head along in the evening to enjoy the forest lit up by the David Trubridge Design lighting.
Location: Long Mile Rd, Whakarewarewa.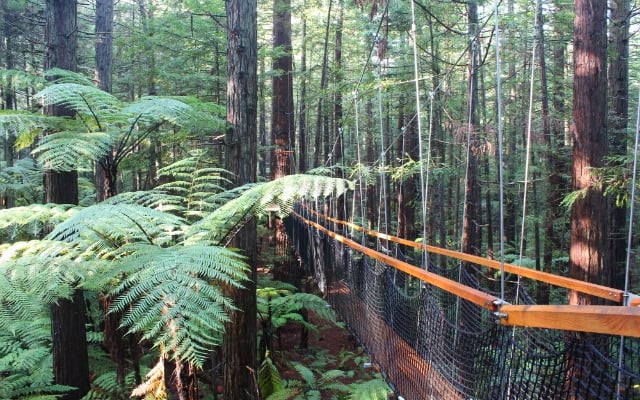 5. Motion Entertainment
This is the place to take the family when it rains. This multi-activity attraction has all the fun under one roof. Motion theatre rides, escape room games, tenpin bowling, mini-golf, laser tag and an arcade are some of the activities on offer. Along with the games, there's a fully licensed restaurant. Visitors can choose one activity, a combo ticket or a superpass for a whole day's entertainment.
Location: 366 Te Ngae Rd, Lynmore.
For more inspiration visit our '
Things To Do
' section.