Top 5 Things To Do In Rotorua At Night
Hot List Inspiration
While daytime in Rotorua means lazy lake cruises on classic steamboats or excursions out to the geothermal attractions that's made the region famous, the night has an altogether different set of attractions. Check out this list of the top nocturnal activities in the town, coming with bubbling spas and mysterious Maori rituals.

1. Redwoods Treewalk

It's one thing wondering up at the lanky redwoods of the wild Whakarewarewa Forest during the daytime, it's a totally different experience at night. Cue the nocturnal Redwoods Treewalk, an experience that fuses the organic lighting art of Hawke's Bay's-own David Trubridge with the majestic natural setting of the woodlands south of Rotorua. As visitors stroll the timber boardwalks above the forest floor, more than 30 individual lanterns illuminate the canopy, and a palette of soothing blues, purples, magentas, and greens glow softly behind the boughs. It's an otherworldly, ethereal experience that gives a whole other perspective of North Island's wild backcountry.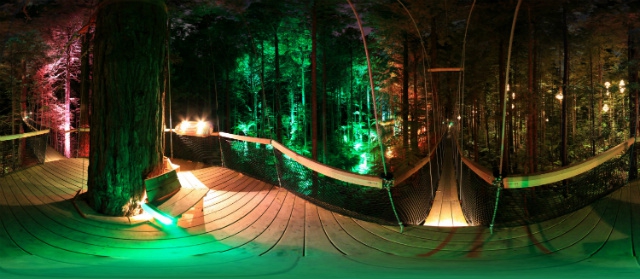 2. Maori Village Experience

Fires crackle beneath the lurching trunks of the redwood trees. Painted Maori warriors blow shell flutes and traditional instruments under the gaze of the moon. Tribal huts huddle next to haunting totems and carved Tiki woods. Welcome to the Tamaki Moari Village at night. Prepare to be wowed with ritual dances and face tattooing ceremonies, not to mention a whole hangi meal and the age-old cuisine of the Kiwi natives. In all, these nocturnal trips take 3.5 hours, and include a free shuttle bus to and from your accommodation in Rotorua city.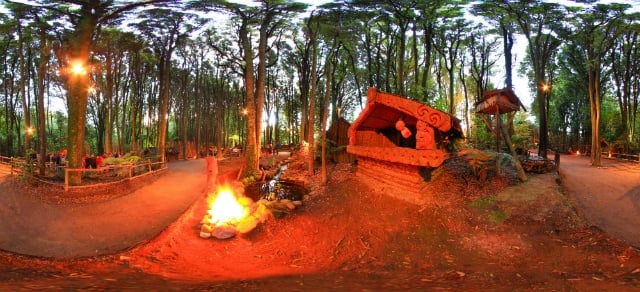 3. Cultural Performance & Evening Geyser

Another chance to immerse yourself in the ancient ways of the Maori comes with the Cultural Performance & Evening Geyser package at Te Puia. Held sacred in the stories of the Kiwi folk of old, the spurting water jets and bubbling springs here are the perfect backdrop for getting to grips with the welcoming rituals and deep-held traditions of Rotorua's own tribe: The Te Arawa. Then comes the hangi smorgasbord, with veg and meats all cooked in ancient pit ovens, served with a side of a manuka honey-laced tipple. And to dust it all off? Well, a nocturnal tour of the geothermal fields, with fizzing geysers beneath the twinkling North Island stars, of course.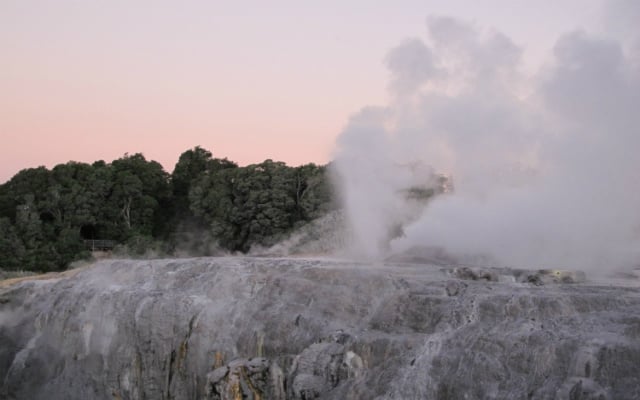 4. Rotorua Night Market

Pining for a bubbling Rajasthani paneer curry? No problem. Taste buds awaiting some traditional Croatian truffle pasta? Sorted. Want to munch on croissants and macaroons until sundown? No problem. Rotorua Night Market might just be the perfect grazing ground for budding foodies in this North Island city. Always popping up on the intersection of Haupapa and Hinemoa Streets, it's got more cuisines to sample than you can shake a cushiony Neapolitan pizza at. Meanwhile, local bands provide the backing track, and local folk provide the company. It's all good.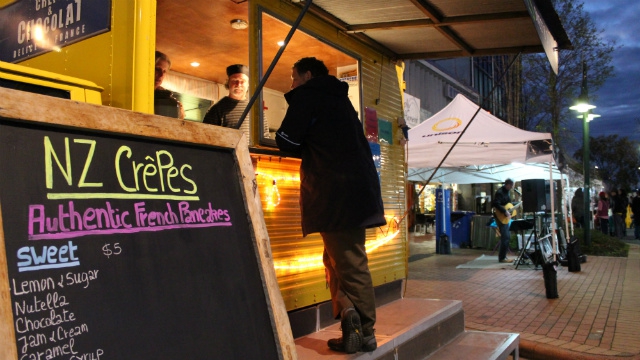 5. Twilight Spa at Hells' Gate

The ancient Maori have long extolled the healing powers of Rotorua's natural mud pools and springs. Today, people flock from all over to bathe in the bubbling ponds and steaming waters, while some lucky folk get to do just that under the gaze of the glistening moon and stars. A truly unique and romantic package that's offered by the Hell's Gate Spa just north-east of Rotorua, guests on this one enjoy late-night access to the mud pools and bathing spots, all while watching the sunset dim down and the twilight emerge over the sprawling geothermal park and its so-called Steaming Cliffs