Rotorua on a Rainy Day
The best activities to do when it rains in Rotorua
Rotorua can be beautiful in the rain. The colder moisture mixing with the heat of the steam from geysers and other geothermal activity, makes for a surreal, misty landscape. There is also plenty to do on a rainy day in Rotorua. Museums, cultural attractions and water activities all provide a healthy choice in the event of a downpour.

Here's our guide for how to keep entertained when it's a rainy day in Rotorua.
Motion Entertainment:

Motion Entertainment, 5 minutes drive from the town centre, is New Zealand's largest indoor entertainment centre. Indoor attractions include Chipmunks Playland, Xtreme Air Indoor Tramp Park, Dark Ride XD, Escape Masters, Lumberjax Mini Golf, Megazone Laser Tag, Strike Zone Tenpin Bowling and Timezone arcade. Everything to entertain the kids under one roof!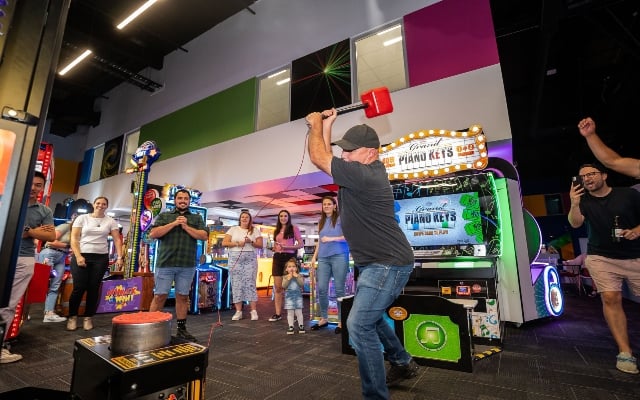 Museums:
The Buried Village on Tarawera Road contains preserved, excavated and recreated remnants of the disastrous Mt Tarawera eruption in 1886. You will see pieces of clothing burnt beyond recognition, actual parts of the original village which was submerged in the lava and ash, and interactive displays will provide a comprehensive commentary about the chaotic night of death and destruction.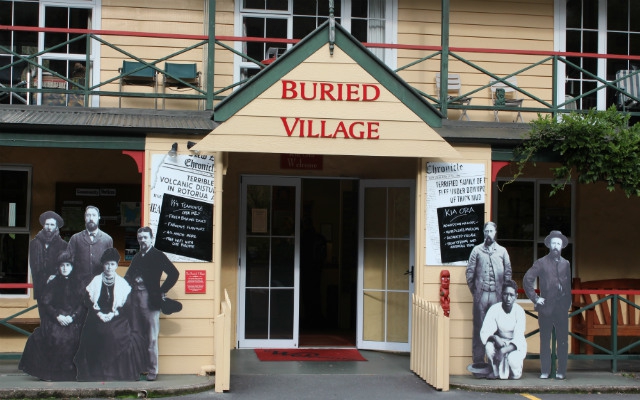 Geothermal Attractions:
Rotorua's geothermal fields don't tend to close for rain, as a rule, and if the precipitation is light enough, simply donning a waterproof coat should suffice.
Te Puia on Hemo Road has indoor carving and weaving schools and a marae, as well as the outdoor geothermal features. You needn't miss out on immersing yourself into Maori culture because of rain, so even if the weather takes a really bad turn, the indoor parts of Te Puia are still fascinating and interactive. The Kiwi House is also a must-see and a great place to shelter while learning about native Kiwi birds.
Wai-O-Tapu is just over 30 kilometres from Rotorua with a landscape that would seem from another world. Armed with an umbrella on a rainy day, there are bubbling mud pools, volcanic craters, colourful terrace formations and the Lady Knox Geyser. The extensive visitor centre and cafe offers more respite from the rain. Visit our geothermal attractions section for more information.

Hot Pools:

Polynesian Spa on Hinemoa Street is a relaxing way to stay outdoors in the rain. You will be far from cold in these geothermally-heated waters in piping hot temperatures of up to 42 degrees. Adults can escape noisy children if they wish to and find true tranquility in the adults-only pools. Some of the pools overlook Lake Rotorua giving you a more sedate option of Rotorua sightseeing. Spa therapies including massages, facials, scrubs and wraps.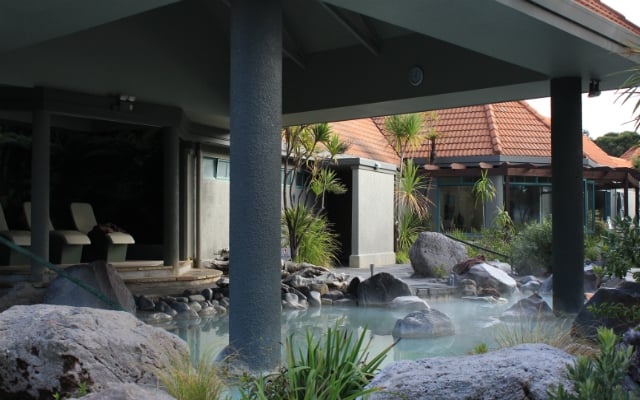 Culture:
Te Puia is home to the New Zealand Maori Art And Crafts Institute, the country's most important cultural centre. The national weaving school and carving schools is an opprotunity to see the students learn their craftt. There are also daily (indoor) cultural shows to enjoy.

Next door Whakarewarewa - The Living Maori Village offers a guided tour find out more about life in the village and the traditions and culture of Maori. There is also a 'cultural show' under roof.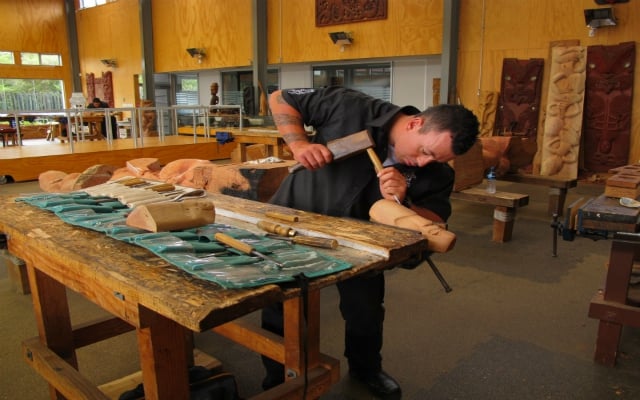 Mitai Maori Village on Fairy Springs Road is an attraction which doesn't require spending too much time outdoors. There are short periods of time where visitors will be outside to absorb the action of ancient Maori customs and activities such as paddling a Waka (canoe) down a stream. However, the majority of the action takes place indoors/under shelter with a wonderful cultural performance and delectable hangi feast.
Wakitoria Maori Healing on Parawai Road, Ngongotaha is a unique insight into a lesser-known aspect of Maori culture. Embrace holistic massage and Maori spirituality as your aches, mental as well as physical, are soothed by experts in Romiromi and Mirimiri massage. Visitors leave feeling restored, rejuvenated and invigorated.
Bowling:
Another reliable rainy day favourite is ten-pin bowling. Strikezone is on Ward Avenue, Fenton Park. The complex also has video games, a pool lounge, bar and cafe. The usual lively atmosphere of pop music videos and laser lighting effects apply, and the whole family can enjoy the experience. In a slight twist, tournaments often take place here and Strikezone also offers bowling courses complete with your own custom made bowling ball!
Cinema:
Reading Cinemas on Eruera Street is part of a nationwide chain and shows up to date and new releases. If you're in New Zealand for a while, it's worth signing up for a Reel Club Card which gives you access to points and cheap movies.
The Basement Cinema is part of Rotorua's indoor wall climbing complex on Hinemoa Street. In contrast to Reading Cinemas, The Basement is all about alternative and independent cinema, with many films shown in foreign languages. People who are looking for a cinema experience with a difference will delight in the array of thought-provoking and arthouse movies.
Rafting:
It might sound like it defeats the point but it's worth considering that if you are going to get wet anyway, why not do it in the rain? Rotorua rafting offers a thrilling adventure along stunning Rotorua rivers. There's something for everyone from rafting novices to hardy adrenalin junkies on these grade 2-5 rapids. Check our rafting guide for all the options available.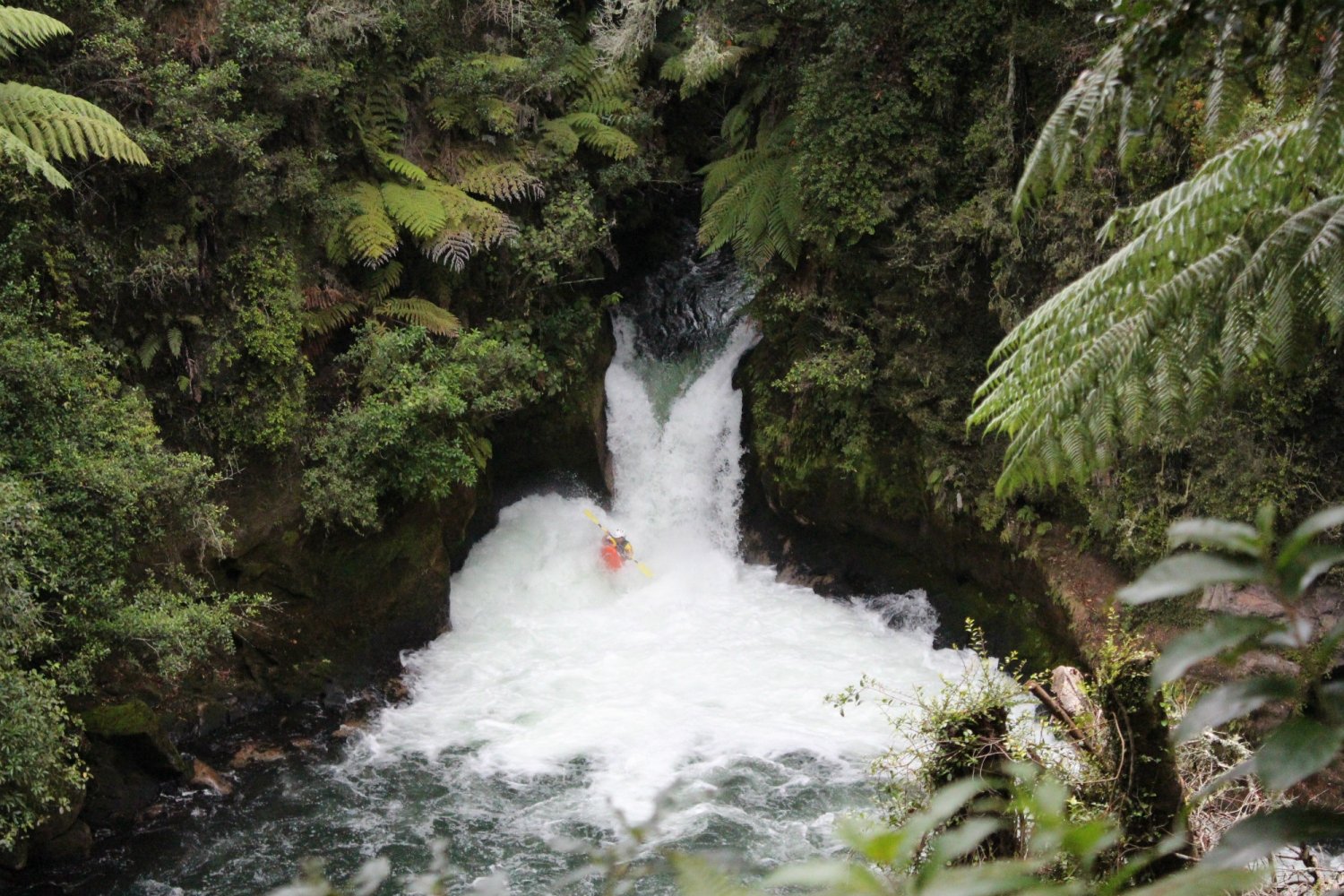 More Information:

For more inspiration, check out our 'Things To Do' guide.