7 Unusual Activities To Try In Rotorua
Adventure Family Fun Hot List Inspiration
Our guide to the best unusual activities to experience in Rotorua
Our Top Experiences and Tours in Rotorua:
If youʻre booking your trip to Rotorua last minute, we have you covered. Below are some of the top tours and experiences!

Many visitors to

Rotorua

will seek out the famous

geothermal

attractions that are dotted in, and around, the city. Many visitors will have the

Maori Cultural Experiences

and attractions at the top of their itinerary lists. While a large number of visitors will be here to try their hand at the huge variety of

adventure activities

on offer.

However, for those looking for something a little out of the ordinary, if you look hard enough you'll uncover some hidden gems. The point of this article is to save you time doing the research! So, we've created our top 7 unusual activities to experience in Rotorua.

1. Mud Pool Spa

A unique spa and geothermal experience. Once bathed in by Māori warriors, the mud and waters at 'Hells Gate' have soothed battle-scarred bodies for centuries. Today, enjoy a soak in the nutrient-rich waters and exfoliate your skin with mud! With a view of the steaming geothermal landscape, this unique spa experience offers a sulphur pool and full body mud experience to leave you fresh and rejuvenated. Afterwards (or before) take time to walk around the geothermal attraction and visit the largest hot waterfall in the Southern Hemisphere.

Location: 351 State Highway 30, Titikere, Rotorua.

More Info

.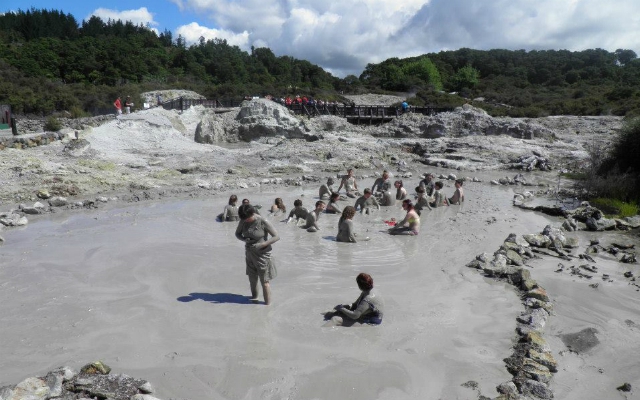 2. Zorbing
Zorbing involves replicating the actions of a hamster in a wheel. It's a mixture of fun and extreme sport where you enter into a huge plastic bubble and go for a steep downhill ride. What's more, you get to choose to ride with or without water.
Unlike other extreme sports, it's one for all of the family as there no age restrictions on participation. The experience was actually invented in Rotorua with the first ever ZORB site set up back in 1997 at this very location. Today, this remains the only place in New Zealand to enjoy this unusual bucket list activity.
Location: 525 Ngongotaha Road, Rotorua.
More Info.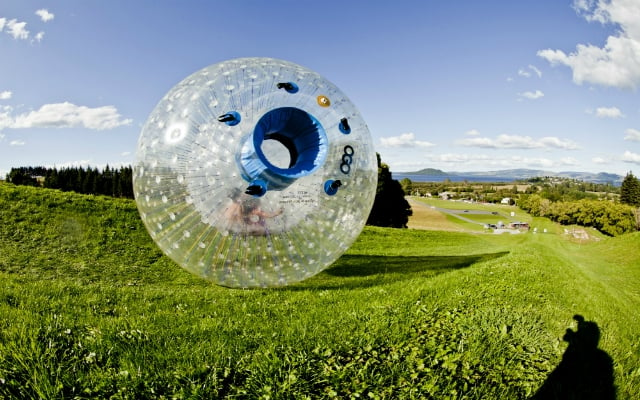 3. Duck Tour
See the sights of Rotorua on a tour with a difference. Hop aboard an amphibious vehicle with Rotorua Duck Tours and travel across land and water to explore the city and its beautiful lakes. With fun and fascinating commentary, you'll see geothermal sites, volcanic domes, iconic buildings and more. It's then onto the outer regions of the city to explore the spectacular lake region and take in the views of Mount Tarawera. With the amphibious vehicle, the tour literally splashes down into Lake Tikitapu and Lake Okareka.
Location: 1241 Fenton Street, Rotorua.
More Info
.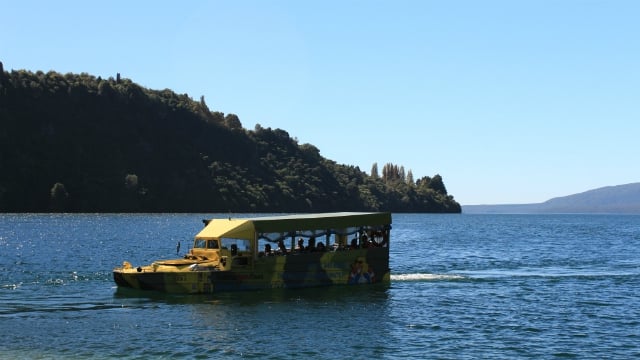 4. Hangi Meal Experience (Daytime or Evening)
Visit an authentic Maori village for a daytime cultural experience and opt for a hangi pie or hangi meal. Whakarewarewa Living Maori Village is a 10-minute drive from the city centre. Begin your experience with a 1-hour guided tour of Whakarewarewa Living Maori Village and learn about the geothermal activity, Maori history, customs, and crafts. During the tour you'll also see Pohutu Geyser and a 30-minute cultural performance. To round off your experience, you can enjoy a geothermal hangi pie or complete hangi lunch cooked by bubbling hot pools and steam vents.
Location: 7 Tryon Street, Whakarewarewa, Rotorua.
More Info
.
For an evening experience, check out Tamaki Maori Village which is an authentic settlement that allows visitors to experience the fascinating life of the Maori, watch the Maori perform the famous haka and experience a traditional 'hangi' feast
Location: Pick up and return to your accommodation.
More Info
.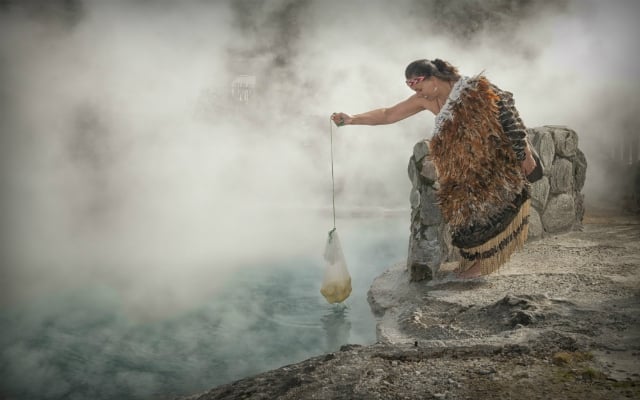 5. Rail Cruising
Enjoy a scenic ride along railway lines in your very own powered 4-seat, self-drive vehicle. Spaced apart, groups of 'RailCruisers' travel a distance of 10 kilometres from Mamaku Railway Station to Tarukenga Railway Station and back again. Ticking along at around 20km/hr, your 'Railcruiser' features audio commentary to bring a fascinating insight into a unique piece of New Zealand railway history.
The vehicles include comfortable seat with unobstructed views, drop-down waterproof sides (if needed) and heating. This is a chance to sit back and relax and enjoy a scenic part of Rotorua.
Location: 11 Kaponga St, Rotorua.
More Info
.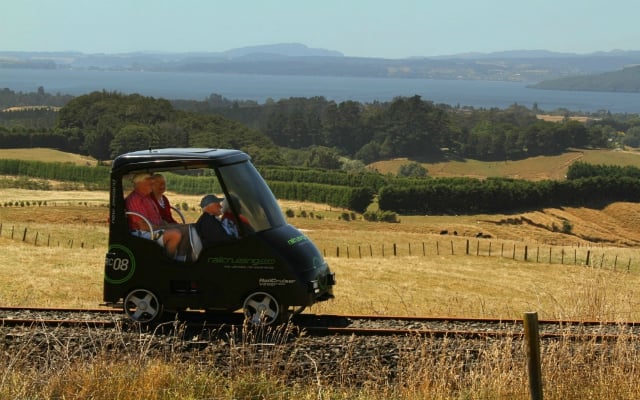 6. Jet Boat & Geothermal Safari
This is a different way to visit a geothermal attraction. Start your journey with a ride on the New Zealand River Jet and a scenic tour down the Mighty Waikato Rive. Along the way your guide will stop at various points to highlight wildlife, native bush and geothermal.
The fun continues when you hop off the jet boat and visit the mystical world of Orakei Korako, a hidden geothermal valley that has a prehistoric feel. Erupting geysers, silica terraces and the famous 'Ruatapu' geothermal cave are just some of the wonders you will stumble upon. You will then get back in the jet boat for the return journey that ramps up the thrills with tricky manoeuvres, tight corners and 360-degree jet spins.
Location: 1 Tutukau Rd, Mihi. Pick-up and drop-off from your accommodation is an option.
More Info
.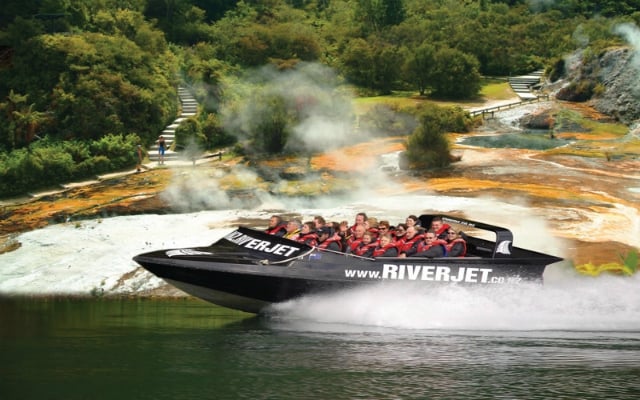 7. Waitomo Caves
This activity means getting out of Rotorua and embarking on trip to visit
Waitomo Caves
, one of New Zealand's most famous natural wonders. You can either drive or, book a guided coach trip to the caves, which are approximately two hours away. First discovered in 1187, the caves were formed from limestone more than 30 million years ago.
On a guided tour, you'll navigate subterranean caverns and hear all about stalagmites, stalactites and other spectacular rock formations. The highlight of the visit is a boat ride that passes through the Glowworm Grotto where thousands of glowworms appear like tiny stars against the dark backdrop.
Location: Waitomo Village, Waikato region.
More Info
.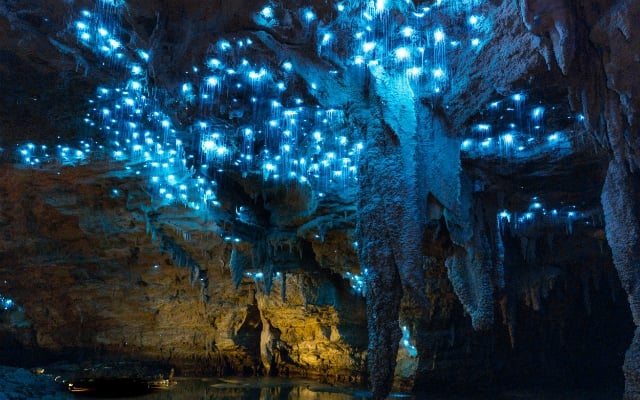 Rotorua Experience Deals:
To see more experiences and get the best deals on activities in Rotorua check our
Rotorua Experiences
and save some money.