The Tarawera Trail
Adventure Inspiration
A guide to the Tarawera Trail to Hot Water Beach walk
Our Top Experiences and Tours in Rotorua:
If youʻre booking your trip to Rotorua last minute, we have you covered. Below are some of the top tours and experiences!

The 15km Tarawera Trail is a beautiful native bush walk that follows the edge of Lake Tarawera to Te Rātā Bay and Hot Water Beach.

Quick Facts:
15km
4 to 5 hours one way
Hot Water Beach Water Taxi pick-up needs to be booked
Location:
Around 10 to 15 minutes drive along Tarawera Road past the
Blue Lake
and
Green Lake
, The Tarawera Trail begins from the Te Wairoa car park, off Tarawera Road and finishes at Hot Water Beach in Te Rātā Bay.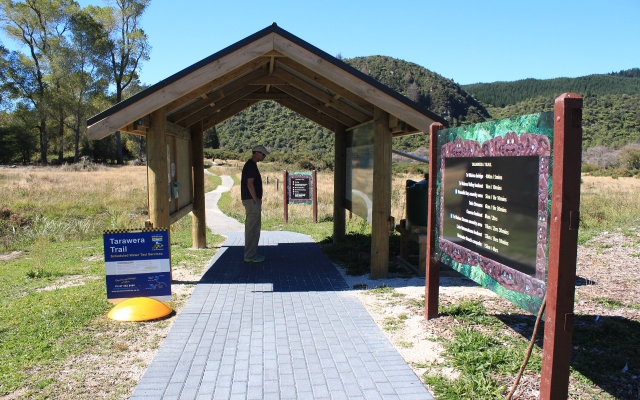 The Walk:
The trail begins with opening views of beautiful
Lake Tarawera
. Following the trail through Kotukutuku Bay and after around 5km, you'll reach Hawaiki Bay where there is a picnic area with toilets and access to the lakes. The walk then continues with steady climbs through lakeside bushland into Te Hinau Bay and over 'Twin Streams' cold springs. It's then an uphill climb to reach the Lake Rotomahana lookout point, before descending into Rātā Bay for a well deserved geothermal soak at Hot Water Beach.
Along the trail there are information panels along to explain the area's rich cultural and historic stories.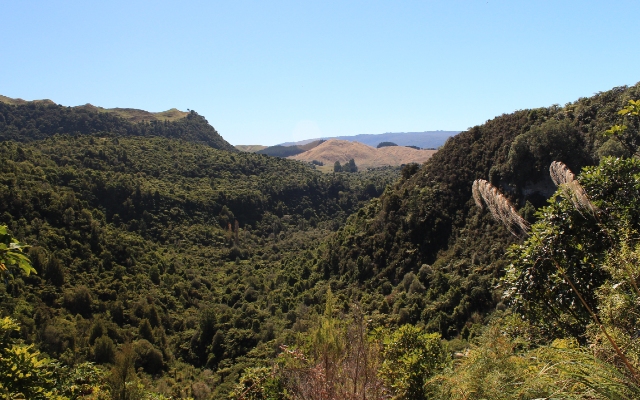 Hot Water Beach
At the end of the walk, Hot Water Beach features natural geothermal springs that allow visitors to create their own lakeside hot pool. Just be careful though, as the sand can reach up to 86 degrees which is hot enough to cook a meal hangi-style beneath the surface. There's also a campsite which must be booked in advance with the Rotorua
i-SITE Visitor Information office
.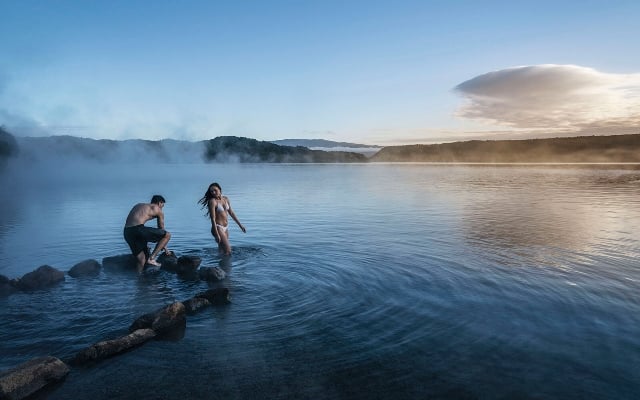 Tarawera Trail Transport:
Hikers typically book the
Totally Tarawera
water taxi service for their return, rather than walking back. The taxi must be booked in advance which operates on as per needed basis rather than a set schedule. The shuttle takes you from Hot Water Beach to the 'Landing' Bay which also features the
Landing Cafe
.
Within the price there is a free shuttle service back to the car park. You can also choose to get the water taxi the other way round and end your walk at the Tarawera Car Park. The free shuttle will then bring you back to the 'Landing' Bay departure point.
Trail Tips:
After 5km, there is a good picnic spot with toilets and access to the lake for a swim.
Walkers should carry a first aid kit.
Dogs, horses, removal of plants and hunting are not allowed on the trail or, at Hot Water Beach.
Bikes and motorcycles are not allowed on the trail.
There is limited cell phone reception along the track
More Walks:
For more inspiration on walks in the region read our articles:
Rotorua Walks
Redwoods Walks
Rotorua City Walk