Exploring Mokoia Island In Rotorua
Editorial Inspiration
Our guide to the Island Sanctuary & Maori Legend situated on Lake Rotorua
Mokoia Island is situated in
Lake Rotorua
spanning an area of 1.35 square kilometres and rising 180 metres above the surface of the lake.
Maori legend tells that the island was once home to lovers Tutanekai and Hinemoa. Their love story became so popular that Rotorua named two intersecting streets in their honour.
The two lovers were forbidden to marry, with Hinemoa's father Umukaria, a chief from the shores of the lake, ordering that she not be allowed to travel by canoe to Tūtānekai's tribal village on the island. Hinemoa ignored the order and chose to swim 3.2 kilometres across the lake to the island, while guided by the sound of Tūtānekai's flute-playing.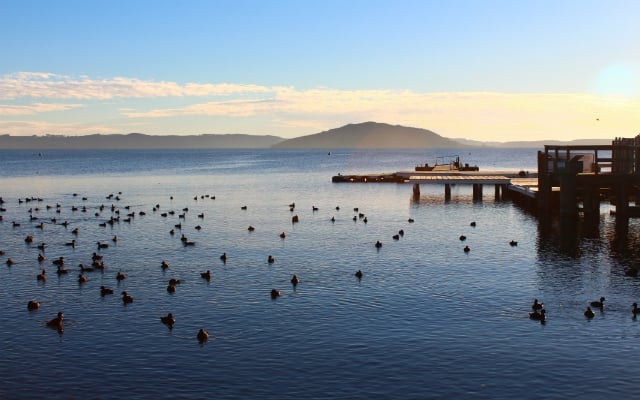 Today, the uninhabited island is a sanctuary for many of New Zealand's endangered wildlife and rare New Zealand birds. The foreshores of the island feature geothermal springs with hot spring water creating the Hinemoa pool, known to locals as Waikimihia.
The island is privately owned by local Māori iwi, who manage it for future generations to enjoy in conjunction with the New Zealand Department of Conservation. However, access is limited to tour parties only.