A Quick Guide To Rotorua Sightseeing
Hot List Inspiration
Our Top Experiences and Tours in Rotorua:
If youʻre booking your trip to Rotorua last minute, we have you covered. Below are some of the top tours and experiences! Rotorua

is popular destination that is on many visitors' travel plans when they come to New Zealand. It's a region with a sense of

adventure

offering every sort of thrill from rafting, jet boating and bungy, to the practice of rolling down a steep hill in a large infaltable ball otherwise known as Zorbing.

The history, culture and amazing volcanic landscape serve up a feast of sights to see. The region's

Geothermal

and

Maori cultural attractions

are the strong drawcards for many visitors but there's so much more to see.

So, we've put pen to paper to create our 'Quick Guide To Rotorua Sightseeing' - not an exhaustive list of everything to see but an overview of the sights not to be missed in Rotorua.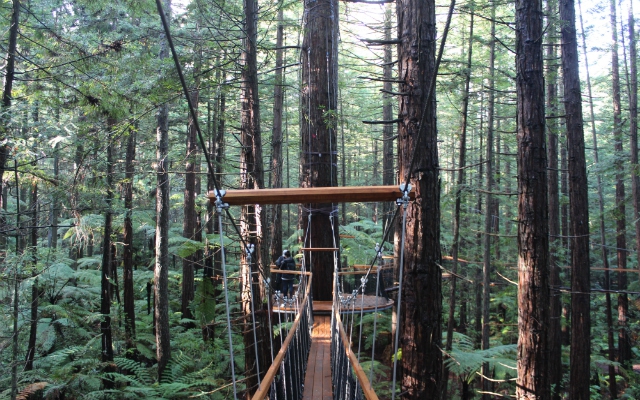 The Redwoods
A 5 minute drive from the Rotorua city centre on Long Road Drive are the towering Californian
Redwoods
that prevail as the dominant species in the
Whakarewarewa Forest
. The 288 hectares forest is teeming with opportunities to walk, bike and horse ride. The short 30 minute loop walk from the Visitor Centre is a good trail to take. The Redwoods
Treewalk
is another great option. It's a 553 metre walkway with a series of 23 suspension bridges that give a unique view of the forest.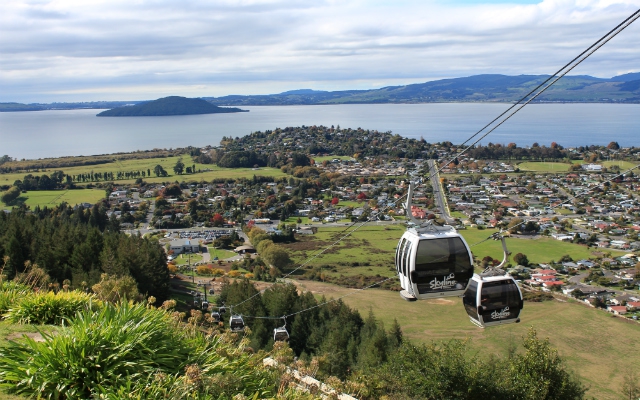 Skyline Gondola
Combine panoramic views of Rotorua with family fun activities and you get the
Skyline Gondola
. Sitting 500 metres atop Mount Ngongotaha to the west of the city, town, along with amazing views of
Lake Rotorua
and the surrounding area, there is the Luge Ride, a 4D Motion Theatre, Skyswing and Flying Fox. A good option is to book the dining experience that combines the gondola ride with a buffet lunch or dinner to take in the views.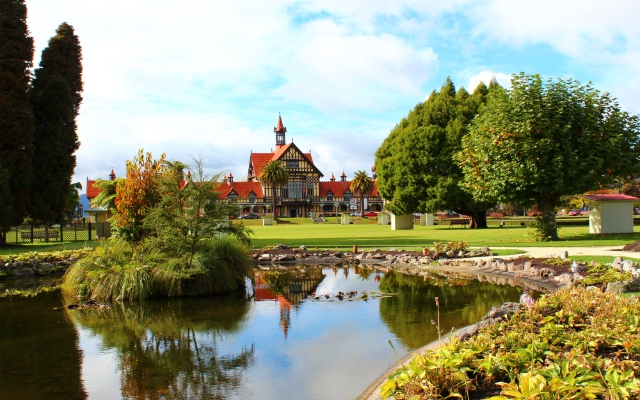 Government Gardens
The free and beautifully maintained
Government Gardens
are located a short walk from the centre of Rotorua, Within the gardens, you'll come across various points of interest that include the 1927 Arawa Soldiers Memorial, a number of geothermal features and the Kwaqiulth Totem Pole. The Government Gardens is also home to the Rotorua Museum ,
Polynesian Spa
and the Blue Baths.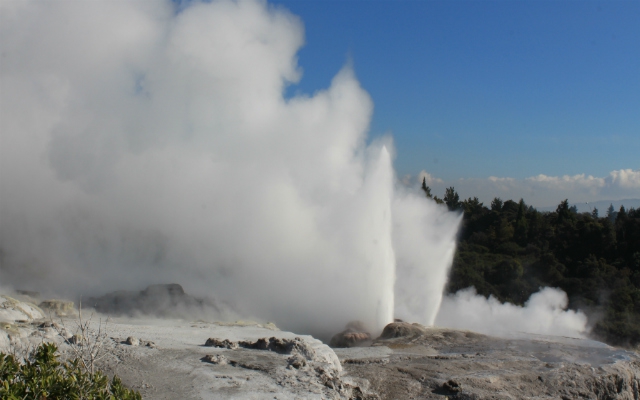 Geothermal Attractions
The Te Pohutu Geyser can be seen from either
Te Puia
or
Whakawarewa - The Living Maori Village
and are both popular attractions that offer an insight into Maori culture and way of life. Other geothermal attractions sights to see include Wai-O-Tapu, Hell's Gate and Waimangu Volcanic Valley and Orakei Korako. Read our '
Geothermal Attractions Guide
' for full details on what you can expect.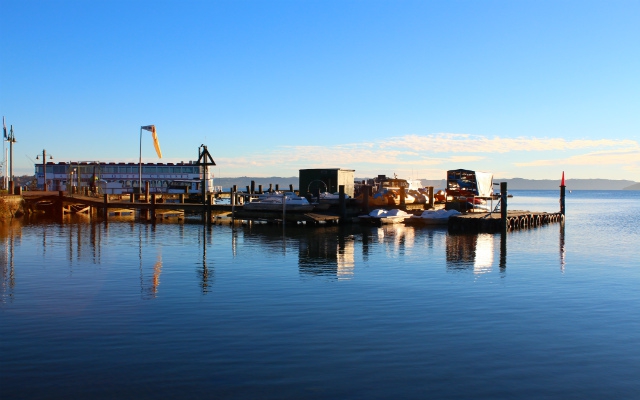 The Lakes
it may come as surprise, but Rotorua is surrounded by beautiful lakes - 16 in all. Lake Rotorua is a good spot within walking distance to nearby restaurants and offers a number of activities including a Lake Cruise, Jet Boating, Scenic Flights and kayaking. The Blue and Green Lakes along with Lake Tarawera are perhaps the prettiest that can all be seen by driving along Tarawera Road to the east of the city. Read our
Rotorua Lakes Guide
for more details.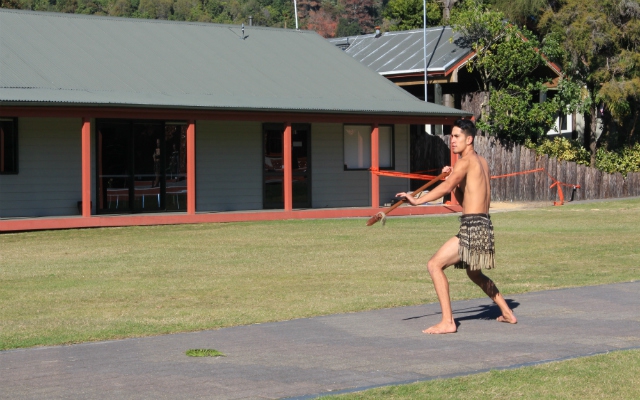 Maori Live Show
There are a few options to see a
Live Maori show
. The
Tamaki Maori Village Experience
will transport you to and from the nearby village from your accommodation. This forest village is an authentic settlement that allows visitors to experience first hand the fascinating life of the Maori. The experience includes entertainment, dinner and a great insight into Maori life. Closer to town, both Te Puia and Whakarewa - The Living Maori Village feature a live maori show for an additional cost to the standard entrance fee.
For inspiration on what to see and do, check out our '
Things To Do Guide
'.