Top 5 Water Activities In Rotorua
Adventure Hot List
Our Top Experiences and Tours in Rotorua:
If youʻre booking your trip to Rotorua last minute, we have you covered. Below are some of the top tours and experiences!

With over 16 lakes surrounding

Rotorua

and a deserved status as the premier adventure destination on New Zealand's North Island, there are plenty of water activities to experience in Rotorua.

We've picked our top 5 water activities in Rotorua to enjoy. For more inspiration visit our '

Water Activities

' section.

1. Rafting

Rafting is one of Rotorua's most popular and established

adventure activities

with the first rafting trips starting over 30 years ago. There are four rivers providing white water rapids ranging from grade 3, to the exhilarating challenges of grade 5 rapids. What's more, the Tutea Falls, claimed as the world's highest commercially rafted waterfall is another strong attraction for rafting enthusiasts.

Most of the Rotorua rafting operators run on a year-round basis on all of the rivers. The only exception to this is the Wairoa River which is only open for 26 days every year with a hydro-power station controlling the river flow. For more details check our

Rafting Guide

.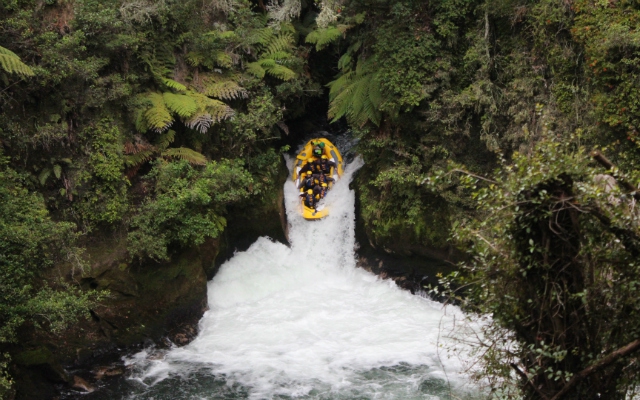 2. Jet Boat
A visit to Lake Rotorua, is a chance to experience the fastest water activity in the area. The iconic yellow Kawarau Jet Boat is an exhilarating ride of twists, turns and 360 spins while travelling up to speeds of 80 km/ph. From the V8 engine jet boat, you'll explore Lake Rotorua the fast way.
The experience can also be extended to take in a visit to Mokoia Island, once the home of the region's most fearsome Maori warriors. Today, it's a wildlife sanctuary to Kiwi and other endangered and protected species. Check out
Kawarau Jet
for more details.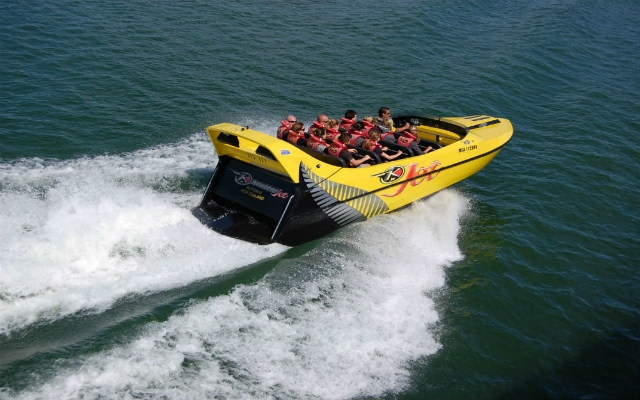 3. Lakeland Cruise
The
Lakeland Queen
is a family owned paddle ship with regular cruises on Lake Rotorua. The heritage styled vessel with a stern wheel paddle generating the power, gives you the chance to enjoy the lake in a relaxing way. With two decks and a small outdoor viewing area, there's no shortage of opportunities to take in the views.
The one hour cruise has a number of options 7 days a week - breakfast, lunch, and dinner cruises include a full buffet, while there are also coffee and wine cruises with drinks and nibbles. The cruise takes in some of Lake Rotorua's best sights including the geothermal activity ogf Sulphur Bay and Mokoia Island which is sacred to local Maori and now a wildlife sanctuary.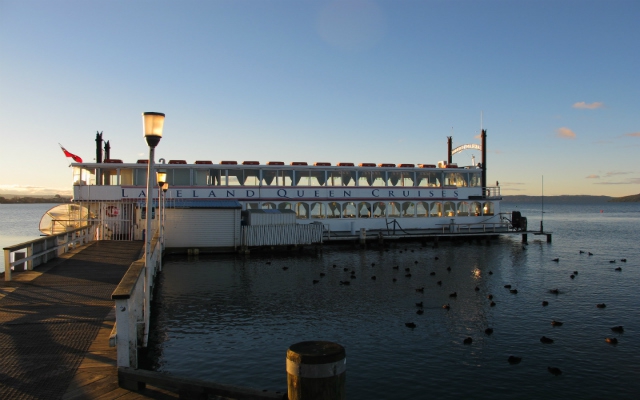 4. Amphibious Vehicle Tour
Rotorua Duck Tours
explores Rotorua on both land and water. From the comfort of a 2nd World War amphibious landing craft, visitors are driven around Rotorua and onto its scenic lakes. The guides provide a fun and entertaining commentary, covering the region's Maori history, geothermal activity and insights into the city and surrounding region.
There are two types of tours – one at 90 minutes covering the city and two lakes, while the other is two hours that takes in 3 lakes and the volcanic domes of Mt Tarawera along with the history of the devastating eruption.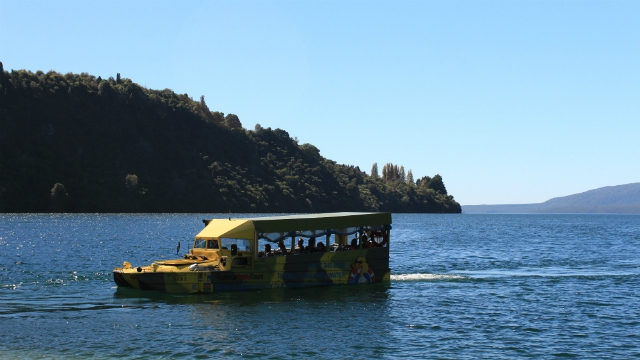 5. Kayak
One of the best ways to see the lakes is by kayak. There are a number of guided tours or you can hire the equipment if you prefer a self-guided experience.
The guided tours suit anyone no matter their age, fitness and skill level. You can kayak from anything from a couple of leisurely hours to trips which last a few days. Choose from single, double, sit-in or sit-on kayaks and even a larger multi-person canoe.
Kayak tours can include camping, barbecues on the beach,
fishing
and tramping. Or, why not a tour that regales you with Maori legends as you glide across the calm waters or a trip which brings you up-close-and-personal with the region's flora and fauna.
You can view more details in our '
Kayaking Article'
.